Longtime University of Wyoming Department of Molecular Biology faculty member Don Jarvis has been honored by the Society for Glycobiology (SFG) with its 2023 Rosalind Kornfeld Award for Lifetime Achievement in Glycobiology.
The award is given by the society to scientists who have, over their professional lifetimes, "made significant contributions with important impact on the field" of glycobiology.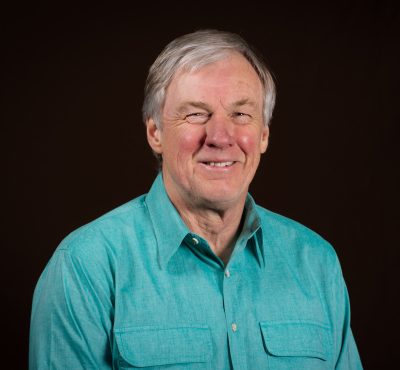 SFG President Susan Bellis says the organization recognizes and appreciates Jarvis' "outstanding scientific contributions to the field" and notes his service to the glycobiology community in the form of leadership positions within SFG, as well as his extensive mentoring of junior scientists.
Bellis will host Jarvis' Rosalind Kornfeld Award for Lifetime Achievement in Glycobiology Lecture at the 2023 annual SFG meeting in the Hawaiian Hilton Waikoloa Village Resort Big Island in November. The lecture is designed for the awardees to give overviews of the contributions their research has made over their careers.
Jarvis says he looks forward to the chance to "wax poetic over the lifelong contributions of my lab in a 30-minute talk in front of the world's experts in the field."
Earlier this year, Jarvis was selected as a Fellow of the American Association for the Advancement of Science, the world's largest general scientific society.
Jarvis, who joined the UW faculty as an associate professor in 1998 and became a professor in 2000, is internationally renowned for his work on using genetically engineered insect cells for manufacturing vaccines, diagnostics, or therapeutics for use in human and veterinary medicine.
In 2011, Jarvis founded a new company, GlycoBac, that is working to produce glycoprotein drugs using insect cells. The company has commercialized his academic laboratory group's research and helped diversify Wyoming's economy as it works to help find treatments for human diseases.
Jarvis earned his bachelor's and master's degrees in microbiology from Idaho State University before receiving his Ph.D. in virology at the Baylor College of Medicine in Houston, Texas, in 1986. Before coming to UW, he worked as a research scientist, assistant professor and associate professor at Texas A&M University.
This story was originally published on UW News.