The University of Wyoming Extension welcomes Sara Olsen as a community vitality and health educator in Campbell County.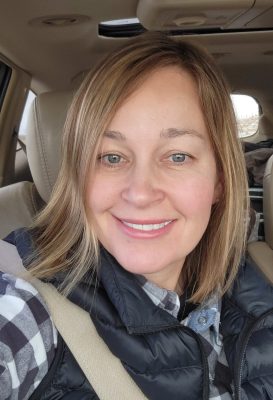 Olsen has experience in creating relationships with many kinds of people, and she is enthusiastic about inspiring everyone to focus more on their own wellbeing, no matter who they are. "We need to start implementing healthy behaviors at all ages. It is never too early or late to start healthy habits!" she says.
Olsen earned her master's in kinesiology and health from UW in 2003. As a certified health education specialist, she has accrued twenty years of experience in health, education, and administrative work. She spent several years in Washington as a consultant and family educator, then returned to Gillette in 2014. Most recently, she worked as a paraprofessional in the Campbell County School district. She is also part of the board of AVA Community Art Center and a parent council member.
"We are thrilled to have Sara join our community vitality and health team," says Mandy Marney, senior associate director of UW Extension. "She has impactful ideas regarding health and wellness programming, and I am excited to see how she positively influences Campbell County moving forward."
Olsen is excited about the possibilities, too. She plans to assess what her community needs and develop fun activities to engage Campbell County residents. "I feel like my toolbox is well equipped with lots of experience and life to help me be successful," she says. She already has in mind a walking program.
Olsen started her new role with UW Extension on Aug. 21. She can be contacted at sara@uwyo.edu or (307) 682-7281.