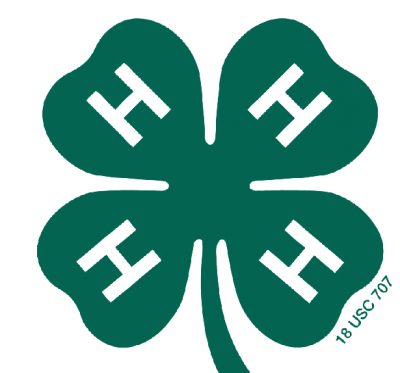 Livestock progress shows around the state offer 4-H youths opportunities to accumulate points over the summer and be recognized at the Wyoming State Fair and Rodeo through the 307 Livestock Show Series.
The series recognizes Wyoming 4-H'ers who are learning through exhibiting livestock and attending educational events in Wyoming, shared Johnathan Despain, Wyoming State 4-H program coordinator.
"Shows around the state are welcome to be sanctioned with the 307 series and from there we will keep track of points they earn through these shows in each species and age group," said Kaylee Kerbs, 307 Livestock Show Series coordinator. "At state fair, there will be an award ceremony to reward them for their achievements throughout the summer."
The series is open to 4-H'ers ages 8-18 years old as of Jan. 1, 2021. To compete for the year-end awards, youths need to register for the series and pay a membership fee of $20 per species per youth by June 1. Register at http://bit.ly/307-Show-Registration.
Members are responsible for completing an online form within 10 days of each show stating they attended and the species they exhibited. Report show attendance forms are at http://bit.ly/307-Show-Report-Form.
Sanctioned shows will provide an official copy of results to Kerbs, who will then assign points for each exhibitor.
"We want to get as many kids involved as we can," said Kerbs. "I am working to put together some great end-of-the-year prizes as well."
MoorMan's ShowTec is a title sponsor. They will donate a t-shirt to each registered participant and be a major contributor to the year-end awards, shared Kerbs.
Individuals interested in becoming a sponsor can donate at http://bit.ly/4-H-Foundation-Sponsor. Select "awards" and add 307 Livestock Show Series under "where would you like your contribution used."
For more information, contact Kerbs at kkerbs@uwyo.edu, visit http://bit.ly/307-Show-Series and follow the Facebook page for show updates, @wyomingshowseries.