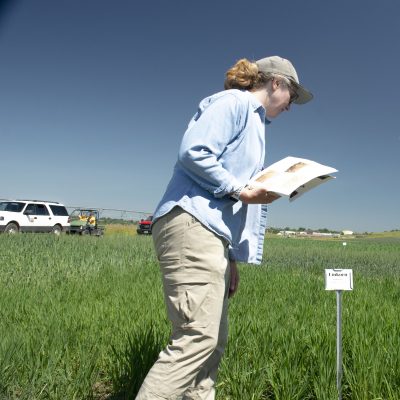 Field study results from the University of Wyoming's four research and extension centers across the state are now available in the Wyoming Agricultural Experiment Station (WAES) 2020 Field Days Bulletin.
The free 124-page publication details research at the Laramie R&E Center, Powell R&E Center, the James C. Hageman Sustainable Agriculture Research and Extension (SAREC) near Lingle and the Sheridan R&E Center. The publication can be viewed online or downloaded at bit.ly/2020FieldDaysBulletin.
The WAES is the research branch of the College of Agriculture and Natural Resources.
Each research project's background and results are compiled into two pages and lists the scientists involved and their contact information.
The wide-ranging research includes grasses, wheat, potatoes, barley, beans, sugar beets, silage, alfalfa, fertilizer and pesticide and herbicide management, among many others.