Cultivate basic and advanced skills to grow plants in Wyoming's varied climates and landscapes with the Master Gardener online training program Feb. 10-May 12.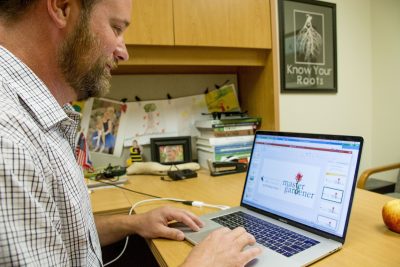 "This 14-week online Master Gardener training provides over 40 hours of gardening education," said Chris Hilgert, University of Wyoming Extension Master Gardener statewide coordinator. "Whether you are a new or an experienced gardener, you can expect to learn how to successfully grow plants in your Wyoming landscapes and gardens."
Registration is at https://bit.ly/master-gardener-2021.
Live classes are 6-9 p.m. Wednesdays taught by UW Extension specialists and educators experienced in their fields. Classes are also recorded for those unable to attend the live classes and for review.
Topics include:
Introduction and overview of the UW Extension Master Gardener program
Basic botany
Soils
Season extension
Growing vegetables and herbs
Fruit trees and berry crops
Site analysis and landscape design
Herbaceous plants
Wood plants
Lawn care
Integrated Pest Management and understanding pesticides
Plant diseases and diagnosing plant problems
Entomology
Volunteering in the UW Extension Master Gardener program
Registration costs $75. For questions or more information, contact Hilgert at chilgert@uwyo.edu.