Most educators don't employ the performing arts to teach biochemistry.
But Pamela Langer, an associate professor in the UW Department of Molecular Biology, has always taken a unique approach to teaching and learning.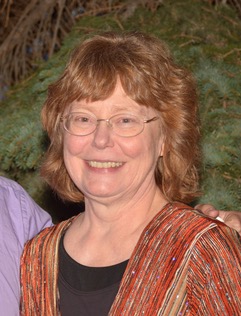 Langer is the 2023 recipient of the John P. Ellbogen Lifetime Teaching Award, an accolade that recognizes the long, distinguished, and exemplary career of one senior faculty member who has excelled as a teacher at UW.
"Perhaps due to her background in music and theatre, Pam brings a tremendous amount of creativity and originality to the way she teaches," comments Jay Gatlin, head of the molecular biology department. "Moreover, because she wants to keep her lectures vibrant and interesting, she never lets the course material get stale."
Langer entered Indiana University as a violin performance major—and emerged a scientist. Her affinity for the performing arts continues to inform her ability to teach and connect with students.
"Whether playing violin, designing an experiment, working in Africa, or helping learners in a course, I have always been driven by the desire to find a way to do things differently to make it better," Langer says.
In Langer's classroom, doing things differently means facilitating active learning through activities like Human Illustrations plays, in which students enact cellular processes, sometimes with musical accompaniment. Many students in her biochemistry classes, for instance, recall participating in a play demonstrating how vitamin B12 is absorbed into the body.
Langer is also known for her "exam stories," which not only assess comprehension of scientific processes, but also expose students to cultural and experiential diversity.
"I was blown away by how well myself and fellow students retained the information and remained excited and motivated to go to class," comments Elizabeth Quigley, a Ph.D. student in the Department of Zoology and Physiology. "I have never seen an educator so committed to expanding student learning and engagement."
Langer has led curriculum development for the molecular biology department and WWAMI (Washington, Wyoming, Alaska, Montana and Idaho) Medical Education program for years. She currently serves as the molecular biology undergraduate curriculum coordinator and block lead for a multidisciplinary WWAMI course.
Langer has instructed more than 3,000 undergraduate students and more than 400 WWAMI students. In her four decades as an educator, she has learned that a course can inspire not only curiosity and collaboration, but also mental flexibility, inclusion and courage.
"Central to my educational activities has been an awareness that the content of a course has a meaning, or second language, well beyond the information shared in a classroom," she says.
Langer has been selected as a Mortar Board Top Prof seven times. In 2019, she received the John P. Ellbogen Meritorious Classroom Teaching Award.
"Dr. Langer is recognized as one of the best professors many students have had at the university," says Barbara Rasco, dean of the College of Agriculture, Life Sciences and Natural Resources.
Langer arrived at UW in 1986, after serving as a Wellcome Trust scientist in Kenya and a postdoctoral scientist at Harvard Medical School. She received a Ph.D. in biology from MIT and a bachelor's degree in biological sciences from Indiana University.
Her research has focused on the human parasite Leishmania and enzymes that degrade spiders' silk fibers.