A class in fashion show planning?
For those unfamiliar with UW's design, merchandising and textiles program, the offering may come as a surprise. But, as students can attest, the course is about more than walking down the runway.
It's also about effective leadership and collaboration.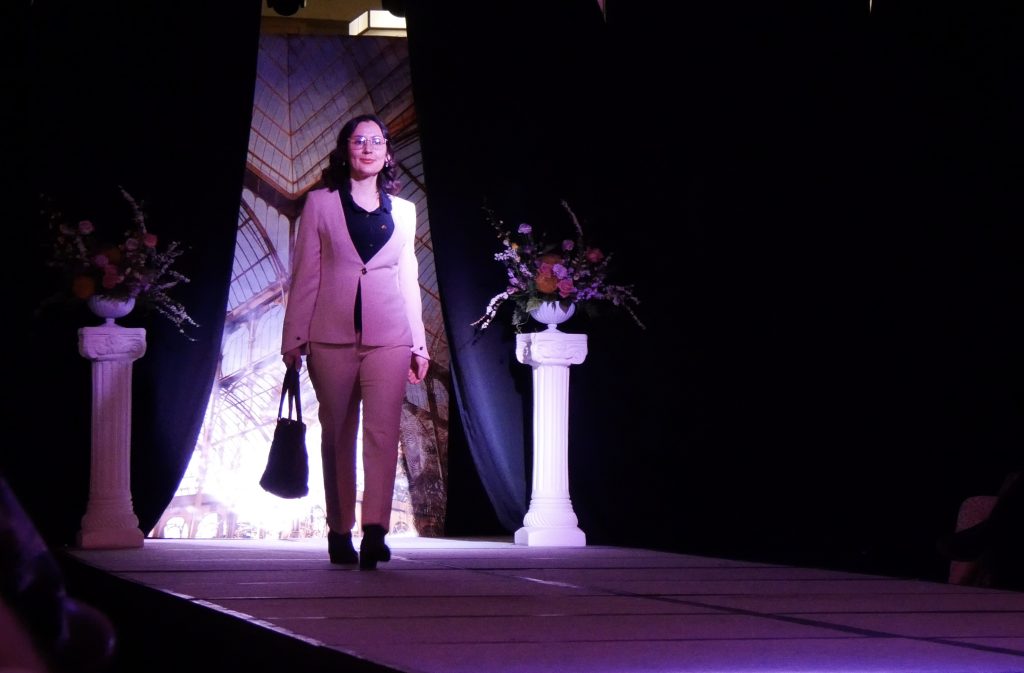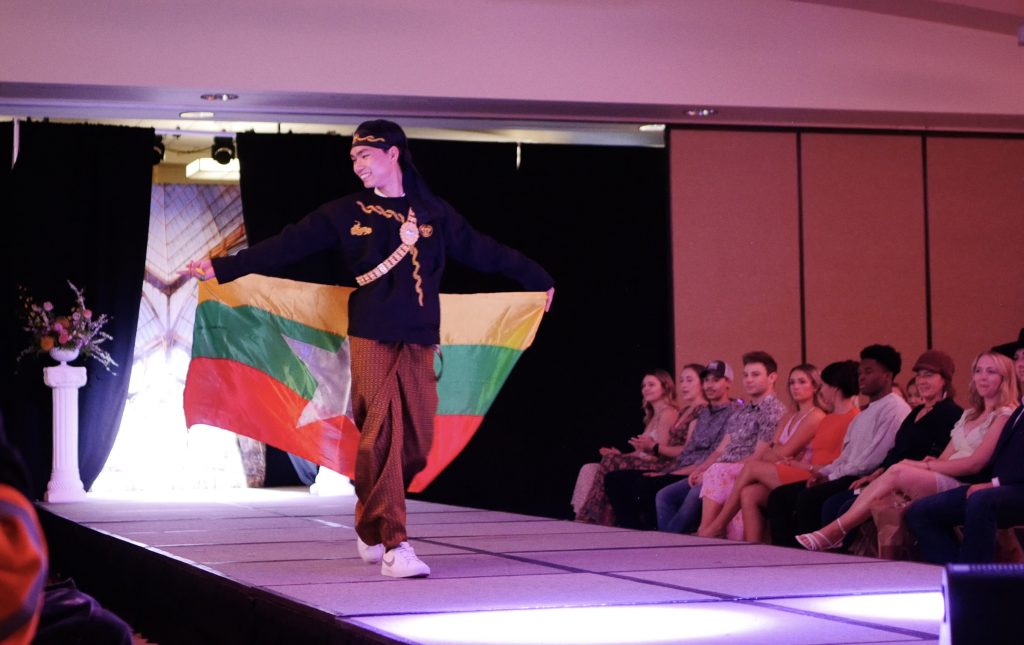 "It is amazing to see what a group of young adults can do together to create a big show," says Alyson Dewberry, a recent graduate of the design, merchandising and textiles program and co-producer of the 2023 show. "I was surprised at what I could do myself with the contacts I made and what an impact I made for a couple people."
The fashion show planning course, housed in the Department of Family and Consumer Sciences, is offered every spring and culminates in the student-run Kaleidoscope Fashion Show. Students are responsible for the entire process—planning, setup, and execution.
"This class functions differently than any other class," says Erin Irick, associate professor and unit coordinator of the design, merchandising and textiles program. "I tell the students on day one that this is ultimately their show."
The goal is to provide students with real-world experience in event planning, especially in the realm of fashion design. Learning opportunities center on garment and model organization, production and scheduling, promotion, budgeting, and runway design.
"We balanced working with a budget, strict timelines, differing opinions and ideas, a variety of levels of interest across classmates and community partners, all ensuring that the show was just as successful as past years," says Jenna Holyfield, a UW student and co-producer of the 2023 event.
Each student takes on different responsibilities through involvement in a chosen committee, Irick explains. Committee options include stage management, promotions, production, and model/garment.
At the beginning of the course, Irick offers several lectures on different types of fashion shows and the essential components of a successful show. For the rest of the semester, class meeting times are discussion based, allowing students to both engage with the larger group and work within their respective committees.
On an evening in late April 2023, months of preparation came together in a swirl of colorful outfits and bright smiles.
"I was proud to see three months of planning and preparation come together and watch the attendees enjoy the show," Holyfield comments. "I also loved seeing the designers and models full of excitement to show their work because, after all, the show was for them and their art."
Dewberrry agrees. "My favorite part was seeing how the show came together after a semester of hard work," she says. "It was hard being a 22-year-old and overseeing other adults and everyone involved, but it gave me a lot of experience and thought."
That's part of what makes the class unusual—and relevant beyond the runway.
"This class really teaches the students self-awareness, accountability, teamwork, and communication," Irick notes. "All these personal skills will serve them well no matter what their future career."
To learn more about UW's fashion show planning course, contact Irick at eirick@uwyo.edu.