The University of Wyoming Extension welcomes Tiera Bevilacqua as the new 4-H educator for Sublette County.
Prior to joining UW Extension last month, Bevilacqua taught family and consumer sciences at De Pere High School in De Pere, Wisconsin. She served as an instructor for both career preparation courses and food science classes.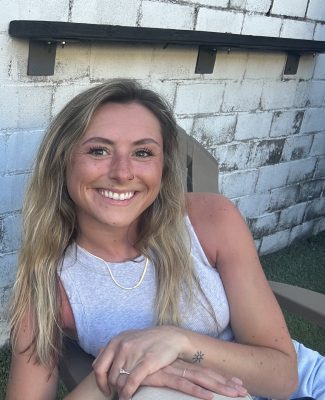 "Tiera brings educational experience and knowledge of positive youth development to our 4-H program," says Mandy Marney, senior associate director of UW Extension. "Her skillsets in family and consumer sciences will offer a wealth of resources for youth in Sublette County."
In addition to her teaching duties, Bevilacqua coached high school soccer. "Teaching and coaching together are very similar to my new role," she comments. "I loved both very much. I enjoy the relationships that come from being a coach and mentor, seeing what motivates kids and what their passions are."
Bevilacqua grew up in DeForest, Wisconsin, a rural town with a strong dairy farming community. She received a B.S. in family and consumer sciences from the University of Wisconsin-Stevens Point, minoring in psychology.
Following her passion for teaching, Bevilacqua went on to earn a master's degree in education, also from the University of Wisconsin-Stevens Point.
"It's really fulfilling to watch kids grow and learn new skills, building their self-confidence and knowing they can accomplish the things they want to," she says. "Also, knowing how to be a good teammate in all life endeavors, through the good and the challenging times."
She looks forward to getting to know 4-H members and their families as well as exploring Wyoming's many outdoor recreation opportunities.
Bevilacqua can be contacted at tarndorf@uwyo.edu or (307) 367-4380.