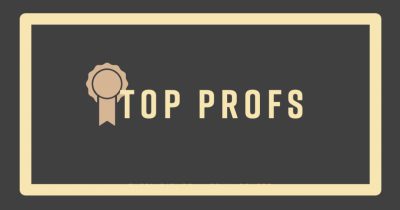 Members of the University of Wyoming's senior honor society recently honored their "Top Profs" at the 43rd annual Top Prof Night.
Students belonging to the Cap and Gown Chapter of Mortar Board selected professors who have positively influenced their lives at UW. These educators go beyond normal classroom expectations to help their students succeed.
"'Top Prof' is an event that our members value greatly, as it allows students to recognize the faculty who have had an impact on their lives," says Christine Wade, head of the UW Department of Family and Consumer Sciences and adviser to the UW chapter. "Faculty are always honored to be recognized as a 'Top Prof' because this is a student-driven selection process."
Mortar Board is the premier national honor society recognizing college seniors for outstanding achievement in scholarship, leadership, and service. Mortar Board provides opportunities for continued leadership development; promotes service to colleges and universities; and encourages lifelong contributions to the global community. UW chapter members participate in numerous projects and activities throughout the year, both on campus and in the Laramie community.
Five faculty members in the College of Agriculture, Life Sciences and Natural Resources received "Top Prof" honors.
Listed below are the 2023 UW College of Ag Mortar Board students, their hometowns, and their Top Profs.
Ashlyn Dunn, Carbondale, Colo. — Treva Sprout Ahrenholtz, Department of Family and Consumer Sciences
Grace McCartney, De Soto, Iowa — Grace Shearrer, Department of Family and Consumer Sciences
Katie Norris, Green River — Megan McGuffey Skinner, Department of Family and Consumer Sciences
Kit Ng, Laramie — Jason Gigley, Department of Molecular Biology
Camryn Leland, Parker, Colo. — Kassi Willingham, Department of Molecular Biology
This story was originally published on UW News.