After 15 years serving youth and families in Albany County, 4-H educator Mary Louise Wood has transferred to the University of Wyoming Extension's Park County office in Cody.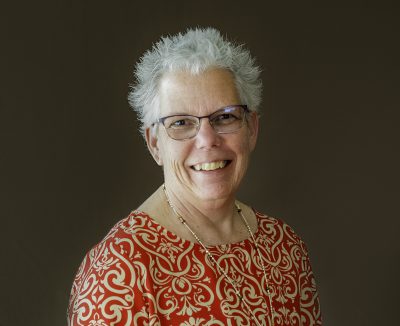 "Mary Louise leaves big shoes to fill in Albany County," says Amanda Marney, senior associate director of UW Extension. "She is the best of 4-H and it can be seen in everything she does. She brings a wealth of knowledge to Park County."
As a Park County native, Wood welcomes the opportunity to mentor a new generation of 4-H'ers. "I'm excited because I grew up in Park County and I'm a product of the Park County 4-H program," she comments.
In Albany County, Wood has worked with volunteers to develop a strong, holistic program that offers opportunities for all 4-H youth, Marney says.
Wood has also collaborated with 4-H educators across the state to develop innovative new initiatives like the Rocky Mountain Youth Entrepreneur program, designed to equip young people with the skills required to build successful businesses.
In fall 2022, she helped launch the ongoing Wyoming Food, Fun & 4-H program to encourage 4-H participants and their families to experiment in the kitchen together.
"People are the most rewarding part of my career," Wood shares. "It doesn't matter if it's the Cloverbud who exclaims, 'This is the best day of my life!' or the 80-year-old donor who wants to ensure that today's youth have the chance to participate in a program that offers the same positive experience he had."
To learn more about 4-H programming in Park County, contact Wood at (307) 527-8560 or Mary.Wood@parkcounty-wy.gov.