The University of Wyoming Extension and Wyoming Outdoor Recreation, Tourism and Hospitality (WORTH) Initiative welcome Hailey Moss as the state's first WORTH Initiative Extension educator.
Moss' position is the product of an exciting new partnership between UW's Haub School of Environment and Natural Resources, home to the WORTH Initiative, and UW Extension.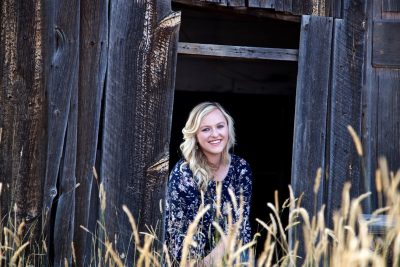 The WORTH Initiative supports economic diversification by leading applied research, developing new educational products and services, and providing outreach programs related to outdoor recreation, tourism, and hospitality. The initiative is made possible by the Wyoming Innovation Partnership, created by Governor Gordon in 2021.
Tourism is the second largest industry in Wyoming, economically, and the largest private employment sector, notes WORTH Interim Director Dan McCoy.
"We are excited to partner with Extension to leverage their extensive network to better help connect the agriculture and extension community with opportunities in tourism and hospitality," he says.
Moss will work with community members, business owners, and landowners to identify opportunities for economic development focused on outdoor recreation, tourism, and hospitality. While based in Natrona County, she will serve communities and fellow extension educators across the state.
"This is Extension's first foray into providing a field-based educated focused on outdoor recreation, tourism and hospitality," says Kelly Crane, director of UW Extension. "We hope that Hailey helps enhance Extension's capacity in this area by working with educators and specialists focused on community vitality and health."
Moss, a Douglas native, earned a B.S. in outdoor recreation and tourism management from UW and recently completed her M.S. in arts administration and museum leadership from Drexel University.
"As we all lovingly joke, Wyoming is a small town with long streets," she says. "I am very excited to work within communities in Wyoming to maximize their tourism and outdoor recreation opportunities and to continue to foster relationships within one of the largest industries in Wyoming."
For more information on the WORTH Initiative, visit www.uwyo.edu/worth.