The mission of Farm Credit Services of America (FCSAmerica) is to support rural communities and provide reliable, consistent credit and financial services to agricultural operations.
That means financing those who farm and ranch, says Teresa Mardesen, FCSAmerica community relations manager, and it also means contributing to initiatives that strengthen rural communities.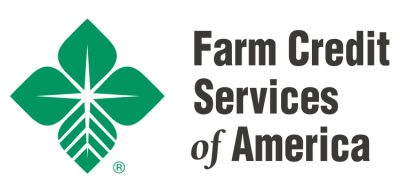 In Wyoming, FCSAmerica supports community outreach and education efforts in partnership with the University of Wyoming Extension and UW College of Agriculture, Life Sciences and Natural Resources.
From annual scholarships for UW students and grants for county extension initiatives to a $1.5 million gift kickstarting a new ranch management and ag leadership program, FCSAmerica funding positively impacts communities across the state.
"We support diverse groups within our communities. At UW that includes students, professors and university leaders. The common denominator is each group's commitment to rural outreach and community enrichment," Mardesen explains.
Examples include development of ag leadership curriculums, women in ag programs, scholarships, 4-H and extension support, ag education grants, Annie's Project support, blockchain technology in agriculture, natural resources stewardship programs, and ag career pathways.
FCSAmerica's community involvement program also supports rural disaster relief and efforts to combat food insecurity.
In recognition of the cooperative's support of UW's Ranch Management and Agricultural Leadership (RMAL) program and other educational and outreach efforts, the UW College of Agriculture, Life Sciences and Natural Resources selected FCSAmerica as its 2022 Corporate Partner of the Year.
This award honors an organization that has sponsored significant outreach or research efforts with the College of Ag and has provided long-term support to faculty, students, programs, and initiatives.
The award will be presented during UW's Ag Appreciation weekend, which begins Thursday, September 29.
Empowering future leaders
 Supporting young and beginning producers is a core component of FCSAmerica's mission. The cooperative offers a wide variety of lending and learning opportunities for the next generation of farmers and ranchers. It also awards scholarships to college students pursuing ag-related degrees, provides ag education grants, and contributes to 4-H and extension activities.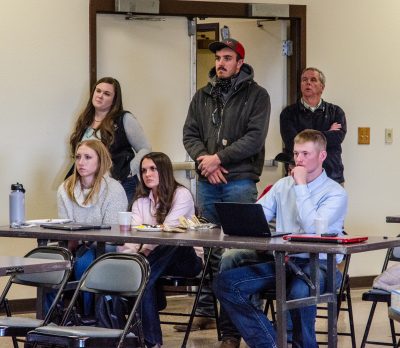 In 2020, FCSAmerica donated $1.5 million, matched by the state of Wyoming, to help launch UW's new Ranch Management and Agricultural Leadership (RMAL) program.
The program connects university students, faculty, and extension personnel with producers, agency partners, and ranch managers across the state. The intention is to foster opportunities for discussion, collaboration, and networking between members of the ag community.
"We choose to help fund the RMAL program because it provides students with technical knowledge and real-world experiential learning that will benefit Wyoming's agricultural industry for generations to come," Mardesen explains. "The RMAL program encourages, inspires, and empowers the future ranchers and leaders in agriculture."
In winter 2022, the inaugural RMAL seminar series combined professional development for industry professionals with a one-credit class for UW students.
Panelists of local ranchers, ag business leaders, agency partners, and university researchers discussed topics ranging from rangeland management and new ag technologies to producer advocacy and marketing strategies.
Ella Bishop-Heil, conservation specialist for Pathfinder Ranches and graduate student in rangeland ecology and watershed management at UW, says the series "not only complemented my professional growth as an ecologist, but also empowered my education as a graduate student."
The RMAL program is three-pronged, with for-credit courses and a bachelor's degree targeted at UW undergraduates, professional development opportunities for current ranch managers and producers, and ultimately, an institute for a select cohort of students interested in pursuing graduate-level work.
"It's about integrating different disciplines as well as formal and non-formal learning and networking opportunities," notes Kelly Crane, director of UW Extension and interim director of the new program.
Serving Wyoming counties
In addition to funding large-scale projects like the RMAL program, FCSAmerica's community involvement programs serve Wyoming communities through local grants supporting food pantries, gardening projects, and more.
The state's Cent$ible Nutrition Program (CNP) leads hands-on cooking, nutrition, and physical activity programming in every Wyoming county and the Wind River Indian Reservation. In addition to teaching in-person and online classes, CNP collaborates with local partners on community projects.
CNP has received multiple $2,000 Working Here Fund grants from FCSAmerica to support community garden and food pantry programs.
"The Farm Credit Services of America grants we received have allowed us to expand our projects and partnerships in our local communities," says Kali McCrackin-Goodenough, CNP program manager.
"Thanks to these grants we are able to further develop projects that help put healthier foods within reach for Wyomingites facing food insecurity. We are so thankful that this grant funding exists and for the generosity of FCSAmerica."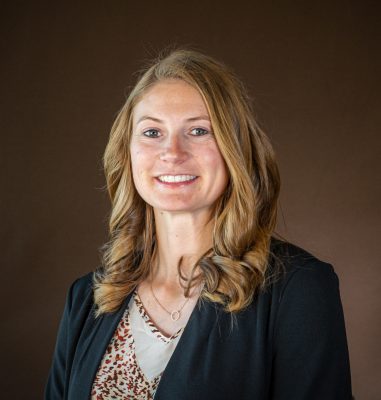 Shelley Balls, a Cent$ible Nutrition educator based in Lincoln County, has received multiple FCSAmerica grants to support food security programs in her community.
In 2019, FCSAmerica funded the purchase of glass-front refrigerators for the Thayne Community Food Bank and the Afton Food Pantry, which allowed these sites to offer fresh produce, dairy, eggs, and other healthful perishable items.
Recently, Balls received a grant for the purchase of electric pressure cookers to help food pantry patrons better utilize the dry goods they receive. The goal is to help patrons use the dry beans and legumes they receive to stretch their food dollars, increase their food security, and prepare healthy meals.
Dry goods, especially lentils and legumes, are frequently returned to food pantries, mainly because people are unsure of how to prepare and cook them. Now, thanks to FCSAmerica, Balls and her food pantry partners can offer patrons electric pressure cookers after they complete a CNP class series and electric pressure cooker class.
"I can't tell you how much these funds have opened doors for partnerships in the community and improved the health of the community as well," Balls shares.
To learn more about Farm Credit Services of America, visit fcsamerica.com.