On Wednesday, August 10, the Wyoming Agricultural Experiment Station will host an open house and field day at the James C. Hageman Sustainable Agriculture Research and Extension Center (SAREC) near Lingle.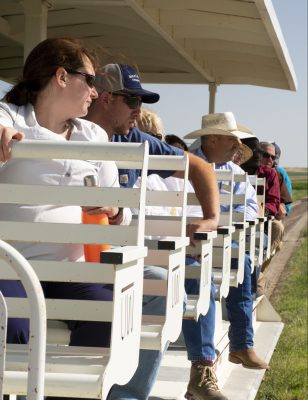 Located at 2753 State Highway 157, SAREC is part of the Wyoming Agricultural Experiment Station (WAES), the research arm of the College of Agriculture and Natural Resources.
The upcoming field day, featuring field tours and presentations by UW researchers, is free and open to the public. The program begins at 3:00 p.m. and will conclude at 7:00 pm.
Participants of all ages are welcome. A complimentary meal will be provided, but attendees are not required to RSVP.
"In addition to field stops and research, there are additional items to look at, including our high tunnel greenhouse, and our newly established orchard," comments Steve Paisley, director of SAREC.
Speakers include Eric Webster, director of the WAES and associate dean of the UW College of Agriculture and Natural Resources, and Jeffry Hawes, incoming president of Eastern Wyoming College.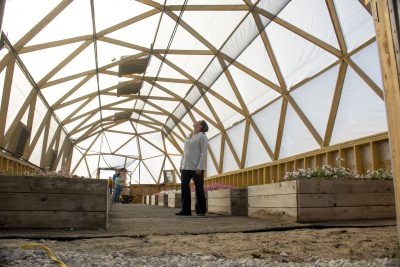 Tours of the research station will commence once the introductory remarks conclude. UW researchers from the Departments of Plant Science, Animal Science, Ecosystem Science and Management, and Botany will present their current projects at field stops.
Topics include grass and legume forage production, weed management in irrigated cropping systems, an irrigated crop rotation study focused on forage production, and a global botanical project examining native range characteristics, Paisley reports.
Dinner and dessert will be provided after the station tours. "Everyone is welcome," says Paisley. "We will have a catered meal, and an ice cream truck!"
For more information on the SAREC field day, please contact (307) 837-2000 or sarec@uwyo.edu.