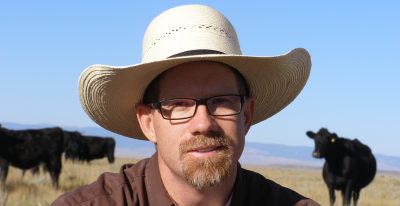 Speakers representing ranching, agencies, local government and research will discuss management efforts in the Thunder Basin during the virtual Wyoming section of the Society for Range Management meeting Dec. 3-4.
Students will also compete in the organization's annual competitions Thursday including plant identification, extemporaneous speaking and the Undergraduate Range Management Exam.
"The URME contest has been adjusted to make it a more interactive and engaging process in the virtual format, and it will include two scenario-based questions," said Derek Scasta, University of Wyoming Extension range management specialist and chapter president-elect. "On Friday, we will then spend an hour with ranchers and agency representatives discussing these questions."
College of Agriculture and Natural Resources dean Barbara Rasco will present an update from the college. Information about invasive winter annual grass research, the Wyoming Prescribed Fire Council and Wyoming Resource Education Days will also be provided.
Those interested in viewing must register each day. Each day's agenda, registration and Zoom links are:
Thursday, Dec. 3 – https://bit.ly/thursday-zoom-srm
Friday, Dec. 4 – https://bit.ly/friday-zoom-srm
For more information, contact Scasta at jscasta@uwyo.edu.