This one goes out to those of you coming into the College of Agriculture and Natural Resources virtually. I feel for you. Due to the current state of the world, your first semester (at least) at the University of Wyoming is being spent behind a computer screen. This is a challenge I never had to face and neither did my peers. This is what your first semester at the College of Ag should have looked like: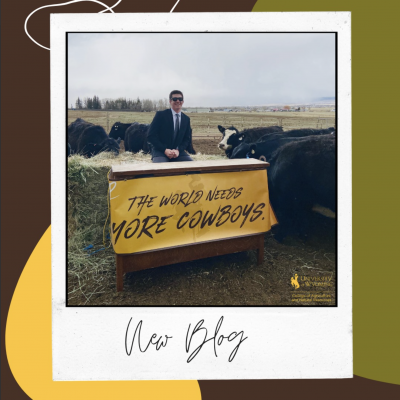 One-on-one interaction with the friendliest and most helpful teachers and staff in the west
An over abundance of opportunity for involvement in the many, many RSO's on campus
Smiling faces from peers and new friends
Football games! And other sporting events of your interest
Every intramural sport you can think of
Most importantly, a hands-on learning experience that will serve you well into your future career.
I am the most serious when I say, choosing the University of Wyoming was the single best decision I have made thus far in my life. So, I strongly encourage you to keep hanging on. The instructors and support staff are still incredible. There are still many involvement opportunities. Although, I know I cannot fully relate to your situation, here is my advice to making a smooth start:
Make an effort to get to know your instructors personally. Ask them about their research, ask how their semester in going, ask if they have any advice on how to succeed in online courses. The most incredible opportunity I have had while at UW stemmed from getting to know an instructor. From that, I have even started to pave my path toward graduate school and a career.
Find ways to get involved in the RSO's. Look at the College's RSO page [http://www.uwyo.edu/agprograms/clubs.html]. This will hopefully help tremendously with getting to know your peers.
Keep the positive attitude that things will get better and we will all gather again.
This is an unfortunate circumstance for most. However, it is no excuse not to gain a valuable learning experience. We as a student body are happy that you have joined us. I am so excited to share the beauties of this institution with you. We just need to put our noses to the ground and work through these hard times. We will do it together.