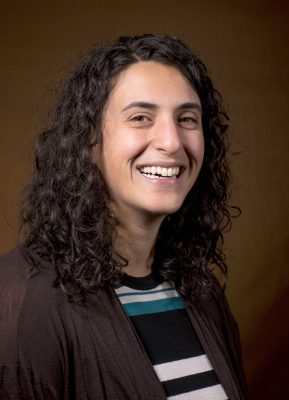 A Department of Plant Sciences faculty member has received a Promoting Intellectual Engagement Award, according to the Learning Resources Network (LeaRN) at the University of Wyoming.
Associate professor Randa Jabbour was among 35 selected from over 200 nominations. Nominees are chosen by freshman and sophomore students and selected by committee. The award honors instructors who inspire excitement, inquiry and autonomy in first-year courses, according to its website.
Recipients are chosen based on the number of nominations and students' comments regarding the faculty member's success in engaging students meaningfully in course material, promoting successful transition to college expectations and fostering investment in learning.
Recipients will be honored at a reception in September (tentatively). The PIE Award is co-sponsored by LeaRN, the Ellbogen Center for Teaching and Learning, Residence Life and Dining and Center for Advising and Career Services.