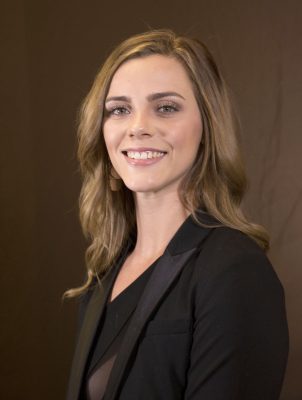 A homeless shelter design that addresses shelter safety concerns and noise comfort levels earned a University of Wyoming student a second-place finish in the Pacific West region in the Interior Design Educator's Council (IDEC) competition.
Department of Family and Consumer Sciences student Georgia Wollert in her senior level interior design class used Revit and 3D Max design programs to design a basic needs center for a homeless population following the student design guidelines.
The contest had 38 school submissions, including 91 undergraduate and five graduate.
"This is a huge deal and a great honor," said Treva Sprout Ahrenholtz, senior lecturer for the design, merchandising and textiles program in the College of Agriculture and Natural Resources.
Wollert had to follow intense guidelines to meet the specifications of the center, including 20 bathrooms all ADA accessible, pet areas, living areas, laundry room, manicure station, and coffee bar all in a 2,500 square-foot space. Her design goals were independence, comfort, community and security.
"It was difficult in terms of organizing the facilities," said Wollert, a native of the Lingle area.
She had to conduct primary research by interviewing shelter directors and former homeless persons to help with design choices, said Sprout Ahrenholtz.
Wollert visited a Fort Collins facility similar to the design guidelines. One of the biggest issues Wollert learned about homeless centers is many people feel unsafe.
"The purpose was to design a space where they didn't feel like they had to watch their back all the time," said Wollert.
She also discovered noise level was another factor that made people feel uncomfortable. To help reduce noise levels but still create a space that could be cleaned easily, Wollert chose to use a sublayer flooring under the hardwood and wooden acoustical paneling to help absorb and reduce noise.
"I really wanted to focus on how the space felt to the person and by reducing the noise, it created a more comfortable space," said Wollert.
Sprout Ahrenholtz commented that the Pacific West region is highly competitive.
"She did not place in the top three nationally, but a regional winner is still a real feather in your cap," said Sprout Ahrenholtz.
The full list of winners and Wollert's project design can be viewed at bit.ly/IDECcompetition.