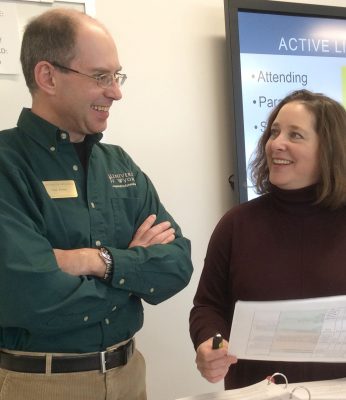 A financial management program offered by the University of Wyoming Extension that reached more than 33 social service organizations to enhance the skills of their clients has been recognized by the Federal Deposit Insurance Corporation.
The FDIC presented extension's Master Money Manager Coach (M3C) program its Creative Money Smart for Adults User of the Year honor.
The program, which uses the Money Smart curriculum from FDIC, was created by a group of UW Extension's community development educators.
"UW Extension always aims to help unlock opportunities for our clients and our communities," said Cole Ehmke,  extension personal financial management specialist. "We created M3C to train community organization staff members, including individual coaching, on how to teach money management to enhance the money management skills of their clientele."
Project team members include Julie Daniels, Laramie County; Mary Martin, Teton County; Michelle Vigil, Campbell County; and Ehmke, Laramie. The M3C program was offered in Teton, Laramie, Campbell and Natrona counties.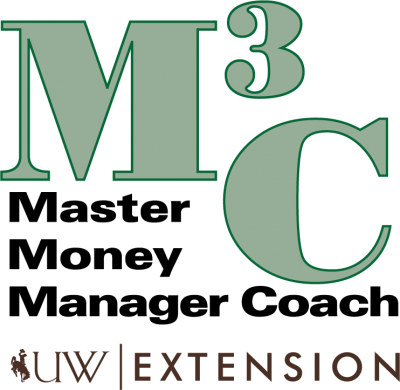 Daniels said increasing the capacity of social service organizations to assist financially at-risk clients with money management exponentially increases the network of organizations and individuals available and willing to help individuals and families.
Ehmke said the CDE group found that engaging directly with organizations to get a sense of their needs, then providing a well-planned, hands-on training (that isn't too long) increases their interest.
"Many nonprofits found a significant side benefit of our class was having a forum to network with like-minded agencies," said Ehmke.
MC3 was funded by a grant to UW Extension from the Ellbogen Foundation in Wyoming. The foundation was founded by John P. Ellbogen to enhance the quality of life of Wyoming citizens.
"We wouldn't have been able to offer the program without funding from the Ellbogen Foundation," said Ehmke. "They recognized money management as an issue and provided the funds to deliver the trainings across Wyoming."