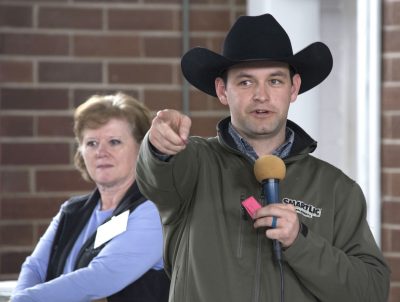 Fremont County's 36th annual Farm and Ranch Days are Wednesday-Thursday, Feb. 5-6, at the Fremont County Fairgrounds in Riverton.
This is a two-day educational event geared toward helping farmers and ranchers with over 30 educational sessions, each lasting 45 minutes.
Sessions begin 9 a.m. Wednesday and provide attendees with four different program options. Topics vary from ag production-oriented subjects to marketing, animal health, crop improvement and financials.
Keynote speaker Peggy DesEnfants married into the ranching world 42 years ago and works with her husband, Greg, on a cow/calf operation north of Torrington. She will share her story and help attendees find the good in everything they do.
Thursday sessions are 9 a.m.-3:45 p.m. Keynote speakers Mamie Thurston, Tim Turner and Kelly Kennedy of the Classic Air Medical Team will share about the Fremont County air rescue history and service.
Lunch is provided both days by the Fremont County Cattlewomen.
For more information, contact the Fremont County Extension offices at 307-332-2363 (Lander) or 307-857-3654 (Riverton).