"Inspiring Kids to Do" is this year's theme for National 4-H Week through Saturday, Oct. 12.
4-H teaches kids with informal, practical and learn-by-doing education. There are nearly 8,000 youths and about 1,550 adult volunteers in Wyoming. Nationally, there are 4.5 million 4-H'ers and 500,000 adult volunteers involved.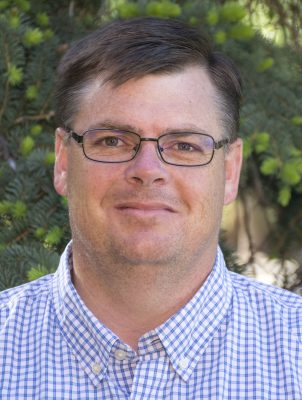 "For a young person, joining or attending 4-H events is about making friends, finding their spark to thrive, and having fun learning by doing the experiences," said Johnathan Despain, State 4-H Program coordinator.
4-H is the youth arm of University of Wyoming Extension, and its state offices are in the College of Agriculture and Natural Resources at the University of Wyoming.
The program gives parents an opportunity to see their children involved in a program that supports their goals and for adult volunteers, it allows them to a make a positive difference for youths, said Despain.
Aside from raising livestock, there are about 45 different projects in which 4-H members can participate, ranging from cake decorating to robotics.
Members get involved with local clubs and can participate in activities like fairs, contests, camps, tours and other events.
"Research shows youths who have been engaged in 4-H are more likely to go to college, more likely to pursue STEM careers and less likely to be involved in negative or risky behaviors," said Despain.
To join, contact your local University of Wyoming Extension Office (see bit.ly/wyomingoffices for offices and contact information) or enroll at http://bit.ly/4HOnline.