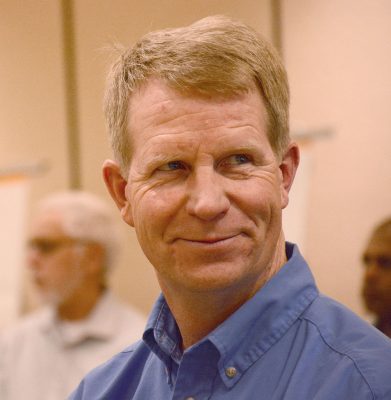 The manager of the Wyoming Seed Certification Service is being recognized at the Wyoming State Fair and Rodeo for services provided to Wyoming farmers and ranchers.
Mike Moore is being presented the Wyoming Department of Agriculture's Excellence as an Agriculture Industry Supporter Award Friday in Douglas. The Wyoming Seed Certification Service is housed at the University of Wyoming's Powell Research and Extension Center.
Moore joined and became manager of the seed service in 1997.
"This is our chance to thank you for your many contributions to Wyoming agriculture, particularly in the area of technical services," stated Stacia Berry, deputy director of the WDA, in the announcement.
Moore has helped agriculture across Wyoming for more than 22 years as seed certification manager, member of the Wyoming Crop Improvement Association and certifying seed for the state's plant breeders, said Berry.
"Directly, you have worked with our division in the approval of special need pesticide registration and have constantly been an important resource for our seed inspectors and bean graders while always being a pleasure to work with," said Berry.
Information about the seed certification service is at www.wyseedcert.com.