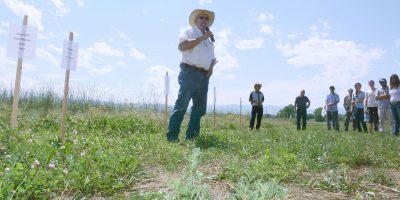 Sheep dog herding demonstrations start the Sheridan Research and Extension Center (ShREC) field day Saturday, July 13, followed by field research tours and lunch.
Events are based at the ShREC facility in the Watt Regional Agriculture Center on the Sheridan College campus, 3401 Coffeen Ave.
Attendees are invited to bring their lawn chairs to watch the herding demonstrations, which start at 8 a.m. Field tours by trolley begin at 10 a.m. and include invasive weed, cover crop, alfalfa and horticulture research.
The free lunch is at noon, and RSVPs are requested by Monday, July 8, by calling 307-673-2856 or shrec@uwyo.edu.