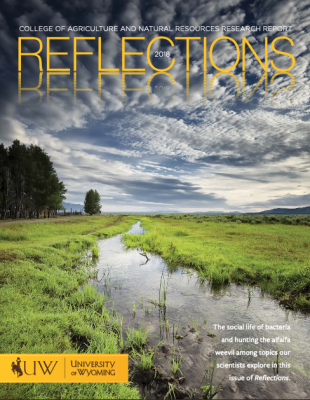 Publications, animations and photography produced by University of Wyoming Extension communications personnel received golds and bronzes from the Association for Communication Excellence (ACE).
The work was produced by the Office of Communications and Technology. ACE members include communication offices, faculty members and administrators in agriculture colleges at land-grant universities and at agriculture-related industries.
The awards were received during the association's annual conference in San Antonio June 24-27.
"I feel fortunate to be part of such a great team of communicators who regularly place at the top of their fields nationally," said David Keto, communications and technology office manager. "Thanks also to our UW Extension and College of Agriculture and Natural Resources colleagues who help make it easy to tell great stories with their good work."
Graphic designer Tanya Engel received a gold in the still life photography category. The photograph helped promote UW Cowboy Branded Meats offered through the Department of Animal Science.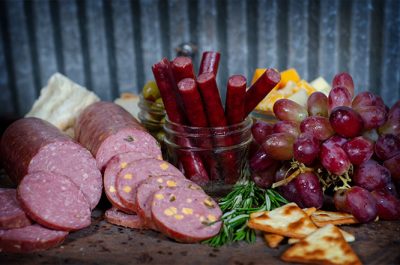 Reflections, the College of Agriculture and Natural Resources research magazine, received the gold award in technical publications. The magazine presents research from each of the college's seven departments and the top student research article. The publication can be viewed at bit.ly/2018wyoreflections. The magazine was produced by former office manager and graphic designer Tana Stith and editor Steve Miller.
CONNECT, the publication representing UW Extension, received a bronze award in one to full color publications. The magazine, available at bit.ly/2018CONNECT, shows how educators and specialists engage with citizens. The magazine was produced by Stith, Miller and Chavawn Kelly, former editor/writer in the department.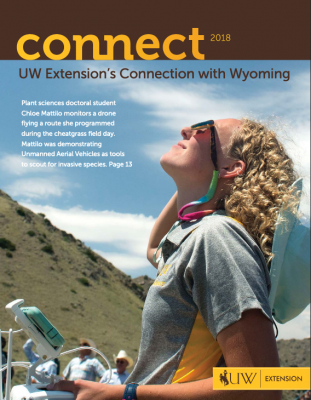 Video producer David Keto and videographer Lindsay Hadfield received a bronze award in motion graphics/augmented reality/animation for the animated videos that accompany the online tax facts course free to the public at bit.ly/wyotaxfacts.
The communications office also produces and manages the online news site for the college, https://uwagnews.com.