A member of the University of Wyoming Extension's Cent$ible Nutrition Program (CNP) has been elected to a national professional association for nutrition education administrators.
CNP Manager Kali McCrackin Goodenough began her term on the seven-member leadership team of the Association of SNAP Nutrition Education Administrators (ASNNA) last month.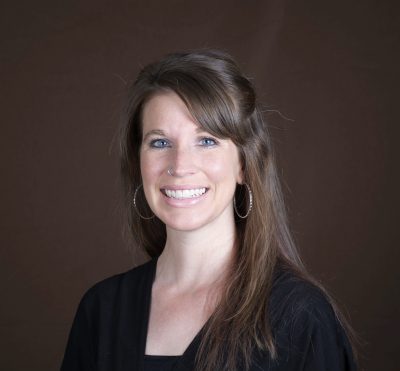 CNP is partially funded by SNAP-Ed, the USDA's Supplemental Nutrition Assistance Program Education program, and ASNNA is a professional organization for SNAP-Ed nutrition educators and administrators across the country.
McCrackin Goodenough joined ASNNA in 2020 and says the organization offers valuable opportunities to collaborate with colleagues across the country.
"Kali has embraced the SNAP-Ed guidance and has made it a priority in her role as the Cent$ible Nutrition Program manager," comments CNP Director Mindy Meuli. "She has shown leadership in delving into SNAP-Ed's new reporting system and engaging with other SNAP-Ed-implementing agencies to provide comments to the USDA Food and Nutrition Services."
ASNNA seeks to promote effective communication between SNAP-Ed programs at the state, regional, and national levels. As a member of the leadership team, McCrackin Goodenough hopes to increase awareness of the unique food insecurity issues faced by families and individuals in rural settings.
"One of the things that's often missing from conversations is, 'How does this work in a rural setting?'" she says. "Saying yes to becoming a nominee was a chance to make sure the experiences that are had in rural places are given consideration at a level where decisions are being made."
Thanks to a dedicated team of CNP educators and hundreds of local partners across the state, McCrackin Goodenough is well positioned to advocate for Wyoming residents.
"I've had the opportunity to learn so much from our partners, participants, and educators across the state," she shares. "Their realities and their stories are in my mind when I'm working with leadership."
To learn more about CNP, visit https://uwyocnp.org.