The University of Wyoming Extension welcomes Joddee Jacobsen, formerly a 4-H Youth Development educator, as the new Community Vitality and Health educator for Natrona County.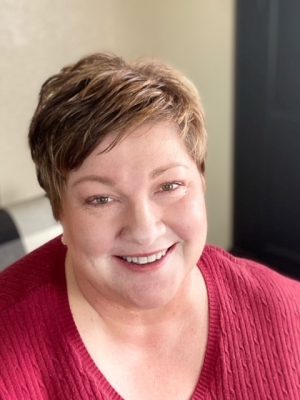 The mission of UW Extension's Community Vitality and Health team is to help individuals, families, and communities build healthy and thriving spaces to live, work, and play.
"We are thrilled Joddee will be joining the Community Vitality and Health (CVH) team!" comments Amanda Marney, senior associate director of UW Extension. "Her strong roots in UW Extension and Natrona County will provide a strong foundation as a CVH Educator."
Jacobsen currently serves the Natrona County community through both extension work and involvement with the Casper Chamber of Commerce, Business Network International, and the Natrona County Outdoor Recreation Collaborative.
"I very much enjoy interacting with community partners, and I believe that's a strong point for me," she shares.
Jacobsen officially assumed her new role as CVH educator on Oct. 31. She looks forward to developing curriculum focused on wellness, mental health and work/life balance as well as ag tourism and emergency preparedness.
As an extension educator, Jacobsen is known for going above and beyond. In 2021, she received UW Extension's Newer Employee award. Nominators agreed that "she has a way of bringing out the best in people and ensuring that they are successful. She takes 'team player' to the next level."
In addition to leading traditional 4-H programming, Jacobsen recently launched the Rocky Mountain Youth Entrepreneur Series in collaboration with several extension colleagues. The program is all about helping young people succeed, she says.
Jacobsen earned a B.A. in history from Idaho State University and M.A. in education from the University of Northern Colorado. In 2022, she completed the Western Extension Leadership Development (WELD) program.
Contact Jacobsen at jjacobsen@natronacounty-wy.gov or (307) 235-9400 for questions about Community Vitality and Health programming in Natrona County.