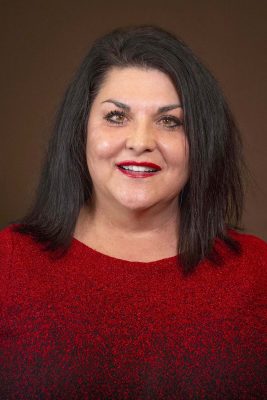 Covid-19's year-and-a-half crunch on bank accounts and escalating job losses prompted the University of Wyoming Extension's community development education (CDE) team to launch a new financial literacy website.
The UW Financial Literacy page is at bit.ly/uwe-financial-literacy with the categories of Earning, Saving and Investing, Spending, Borrowing, Protecting, Elder Exploitation and available Courses.
"We want clients to have access to financial literacy materials, resources and websites 24/7 without us having to be there and be able to learn on their own," said Michelle Vigil, extension CDE educator serving northeast Wyoming.
She said to determine topics CDE team members drew from recognized general subjects and their importance and urgency for Americans.
Team members helping with the website in addition to Vigil were educator Mary Martin in Teton County and entrepreneurship and personal finance specialist Cole Ehmke.
"As a team, we wanted to be able to have the information online and keep it updated so we can help the citizens of Wyoming in this particular area, especially with the downturn of the economy," said Vigil.
She said the site offers unbiased, research-based information in addition to what can be found on the web.
Offered are programs such as Wyoming Saves on Facebook, the video series Michelle's Money Minute and Money Talks, and the Master Money Manager Coach training. The page offers information relevant no matter the interest and financial levels and life stage, she said.
Vigil noted trends she's noticed in Wyoming over the last year.
"People are saving more within the last year because of the pandemic – its health crisis and the supply chain (problems)," she said. "Because of all those things, people really started to tighten their belts and examine their personal spending. The savings rate went up; however, people still have an incredible amount of debt they have not addressed."
She said most people are fiscally responsible, have been paying attention and many are more interested in estate planning, a subject covered under the Protection link.
Vigil said team members have community partnerships and anyone can contact team members if they need materials that could help residents.
"What's important about this website is having people access things that are truly research-based and helpful," Vigil said. "That's what we're in the business of doing is educating and helping people with our free, research-based information."