Wyoming youths are invited to participate in a virtual career night hosted by University of Wyoming Extension starting at 6 p.m. Tuesday, March 23.
Youths can choose from six different career tracks in animal science, business, health and education, natural resources, trades and wild and crazy. Each track features four industry professionals who will provide insights into their careers and how they got there, shared Amber Armajo, Washakie County 4-H educator.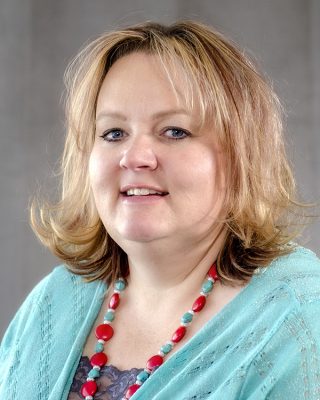 "We have been doing this for a couple of years now as part of WESTI Ag Days," said Armajo. "But since WESTI was a little bit different this year, we decided to offer this virtual, which also allowed us to broaden it out a bit. We were able to open it up to get different careers from people across the country."
For more information and to register, visit https://wyoming4h.org/virtual-career-night/.
The evening will start with a welcome and introduction and from there participants will breakout into the different track options and move around between tracks, shared Armajo.
"Each presenter will take about 15 minutes to discuss their career, challenges and highlights and then have some time for kids to ask questions," said Armajo.
Industry professionals for the animal science track include Hannah Cunningham-Hollinger, assistant professor of animal genetics, and Shelby Rosasco, UW Extension beef specialist and assistant professor, both in the UW Department of Animal Science; Kortney Baham, meat sciences, Krisha Geffert, nutritionist.
Industry professionals for the business track include Kari Jo Gray, Wyoming Supreme Court justice; Brian Gregg, attorney for Gregg Law LLC; Andi Cloaninger, banking and crop insurance for Farm Credit Services; and Averi Hales, editor for the Wyoming Livestock Roundup.
Within the health and education track, professionals include Jeanna Butterfield, owner of Healthy Frontier Counseling; Ryan Clark, principal of Worland Middle School; Megan Brittingham, UW Extension 4-H educator in Goshen County; and Chris Brewer, a pilot.
Natural resource industry professionals include Meg Armistead, rangeland management specialist for the U.S. Forest Service; Kyle Cutshall, sales and plant health care member and leadership team member for Taddiken Tree Company; Jeremiah Vardiman, mugger and net gunner for Native Range Capture; and Tara Hodges, information and education specialist for the Wyoming Game and Fish Department.
Trade industry professionals include Kyndal Reitzenstein, livestock judging coordinator for Colorado State University and owner of KR Images; Bronson Smith, auctioneer; Glen Erickson, artificial insemination technician; and Heather Anderson, cosmetologist.
Industry professionals within the wild and crazy track include Rachel Crane, training coordinator for Diveheart, captain for Coral Restoration Foundation and undersea specialist for Lindblad Expeditions and National Geographic; Melanie Sartori, imaginer for Walt Disney Imagineering; Jim Johnson, leadership development program manager for Microsoft; and Bridget Burns, lead animal keeper for Grizzly and Wolf Discovery Center.
"After the career people talk, we also have some colleges on board to visit about their schools and opportunities within their schools," said Armajo.
Representatives from the University of Wyoming, Casper College, Eastern Wyoming College, Sheridan College, Northwest College, Central Wyoming College, WyoTech in Laramie and Laramie County Community College will be there.
4-H is the youth arm of UW Extension, and its state offices are in the College of Agriculture and Natural Resources.