Commercial pesticide applicators are being offered three options by the University of Wyoming Extension Pesticide Safety Education program to obtain continuing education credits before the Jan. 31 expiration date.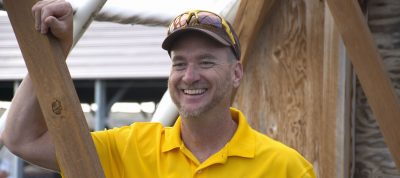 To maintain a license, 24 continuing education units are required. Twelve CEUs were offered Dec. 15-16 in partnership with the Wyoming Weed Management Association, the Wyoming Ag Business Association, the Wyoming Department of Agriculture and UW Extension Pesticide Safety Education program.
The first option is to continue the self-paced online CEUs through UW, which can be found at http://bit.ly/ExtensionCatalog using the pesticide-related content.
The next option allows participants to register and watch the recordings of the December program Jan. 19-20. There will be 12 CEUs available, and registration is required by each participant. Registration is at http://bit.ly/2021PesticideApplicator. An email with Zoom logon instructions will be provided to registered applications prior to the event.
Those who participated in this program in December will not be awarded CEUs for repeating the program in January, shared Edwards.
The final option is an online program offered through the Montana Weed Management Association Jan. 26-27. There are 9.5 CEUs certified through this program.
The agenda and registration information for the Montana program is at http://bit.ly/MontanaProgram.
"If you require CEUs to update your license by the end of January 2021, the Montana program may not be a viable option, as they may not report your participation to the WDA by the end of the month," said Jeff Edwards, UW Extension pesticide education coordinator.
For questions regarding the educational opportunities, contact Edwards at jedward4@uwyo.edu or Lori Schafer lschafe2@uwyo.edu or visit the UW Pesticide Safety Education website, https://uwyoextension.org/psep/.
For questions concerning logging CEUs or the expiration of your applicator license, contact Kent Drake kent.drake@wyo.gov or Wes Brown wes.brown@wyo.gov or visit the Department of Ag Technical Services Division at https://wyagric.state.wy.us/divisions/ts.