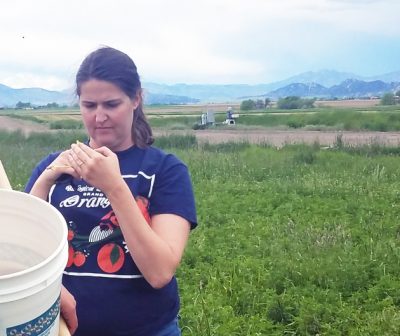 Three graduate students from the Department of Plant Sciences at the University of Wyoming have received top honors for crop and pollinator research during this week's virtual national annual meeting of the Entomological Society of America.
Students competed in sections. College of Agriculture and Natural Resources students, their awards and topics are:
Judith Herreid, Ph.D. student, Green River, first place, Integrated Pest Management (IPM) Field Crops section 1 (talk), effect of harvest timing on alfalfa weevil.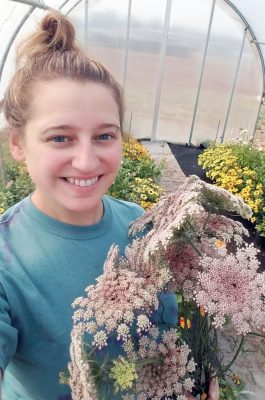 Micah McClure, master's student, Ronan, Mont., first place, IPM Field Crops section 2 (talk), insecticide application timing effects on pests and beneficial insects in alfalfa.
Samantha Nobes, master's student, Wall, N.J., second place, Infographic Plant-Insect Ecosystems section (poster), whether specialty cut flowers make the cut for attracting pollinators.
"This work is of high relevance to Wyoming producers and more broadly moves the fields of alfalfa and specialty crop production forward nationally," said plant sciences associate professor Randa Jabbour. "The students worked diligently to prepare presentations and posters that communicated the importance and main findings of their scientific research."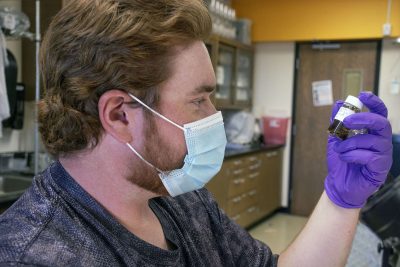 Jabbour advises McClure and Herreid and co-advises Nobes with UW Extension horticulture specialist Karen Panter.