Eight students represented the University of Wyoming during the 73rd Reciprocal Meat Conference (RMC) hosted virtually by the American Science Association and held jointly with the 66th International Congress of Meat Science and Technology earlier this month.
"The RMC is a great opportunity for students and professionals to become involved in the meat industry," said McKensie Harris, assistant lecturer in the Department of Animal Science. "Often coined the best 'meat family' reunion each year by attendees, the RMC is no doubt the place to be immersed in the exciting things happening in the meat science field."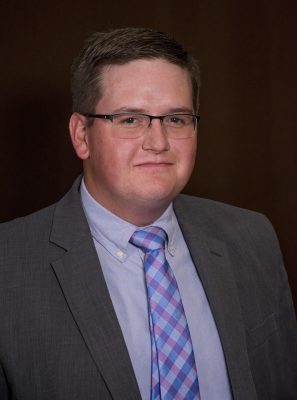 Two teams of UW students competed in the Meat Science Quiz Bowl during the RMC. Twenty-one teams from 13 schools competed and had an international audience as they answered questions related to meat and muscle biology, meat processing, alternative meats, meat evaluation, international markets and more.
Three members from last year's team, Jake Logar, Douglas, Clara Ritchie, Golden, Colo., and Erika Eckhardt, Sterling, Neb., returned to compete and helped recruit additional members to create two full teams for this year's contest.
Gold team members included Logar, Eckhardt, Ritchie, and Tanner Wright, Laramie. The Brown team included Makenna Greenwald, Lingle, Robyn Halley, Kremmling, Colo., Ian Lovell, Ault, Colo., and Sydney Camp, Durango, Colo.
"The UW students were able to join the competition via Zoom from their hometowns, houses in Laramie, or remote internship locations and used an online buzzer system to buzz-in and answer questions," said Harris.
For the first eight questions in each round, one student from one team could compete "head-to-head" with a student from another team to buzz-in and answer questions. The last 12 questions of each round allowed any student from either team to buzz-in and answer questions.
The Gold team won against Kansas State Purple in the first round, lost against Texas Tech Red, won against Auburn Orange, and was beaten by South Dakota State University.
The Brown team went head-to-head with Texas Tech Black in the top of the bracket but fell short of the win. They won against Auburn Blue and competed against the University of California, Davis with three tie-breaker questions and one sudden death question, which allowed them to advance to their final round against the Florida Orange team, which ultimately won the round.
Greenwald and Halley competed in the Processed Meats contest with five other current and former UW meat judgers and finished second as a team. Greenwald earned second high individual honors in the contest and received the C. Boyd Ramsey Scholarship.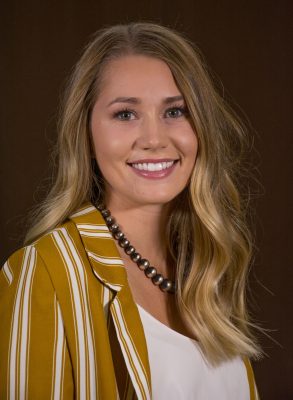 Logar competed in the Undergraduate Research Competition with his poster entitled "Evaluation of Dietary Zinc Supplementation on Lamb Performance and Carcass Characteristics."
Wright participated in the networking opportunity with major meat companies in the U.S. and worldwide during the virtual career fair, which allowed him to submit an application for an internship for next summer.
Lovell was able to participate in many technical learning sessions.
"I was still eager to interact with industry professionals even though it was a virtual conference," said Lovell. "I was able to learn about the culture of RMC and interact with others in meat science. The sessions expanded my knowledge and ambitions for meat science."
Next year's RMC will be hosted by the University of Nevada-Reno.