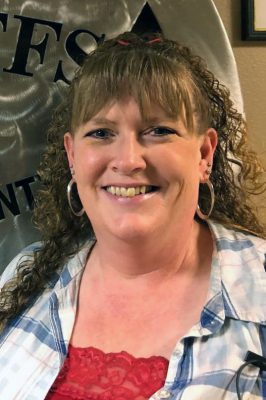 Dedicating their head, heart, hands and health (4-H) Deana Maul of Campbell County and Marquita McNees of Carbon County have received 4-H Salute to Excellence Awards.
Nominators said both share qualities of inspiration and leadership to young 4-H'ers.
County 4-H programs each year can nominate two individual volunteers to receive these awards. Four regional winners are chosen in each award category and from those, one state winner is identified.
"Volunteers are the heart of the 4-H program," said Sarah Torbert, state 4-H volunteer development specialist.
Maul's Outstanding Volunteer Award recognizes someone who has spent 10 or more years as a 4-H volunteer.
Maul has been a leader in Campbell County for 21 years and considers herself a lifelong 4-H member.
"We are so very blessed to have Deana as a leader in our program for the past 21 years," said Kimberly Fry, Campbell County 4-H educator.
Fry describes Maul as an inspiration for the kids and leaders.
Maul has been the county 4-H Council vice president since 2009 and the State 4-H Shooting Sports Board president.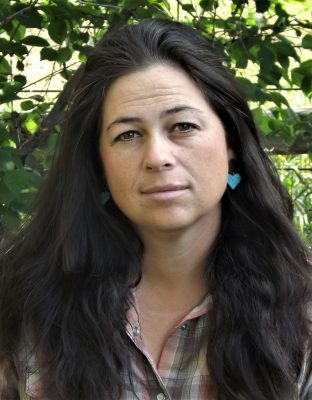 She is a club leader, shooting sports superintendent and teaches hunter safety. She is active in many county committees, attends 4-H camp annually and helps secure funds for local shooting sports programs through assisting with the four grants every year.
"She is amazing, and it would take many people to fill her shoes," said Fry.
Among those nominated for this award include Vicky Walker of Laramie from the Southeast region, Matt Lentsch of Worland from the Northwest region and Debbie Fitch of Evanston from the Southwest region.
The Volunteer of the Year, awarded to Leo resident McNees, recognizes an individual who has volunteered for less than 10 years.
"We are so lucky to have the great support of volunteers in order to help youth reach their goals in 4-H," said Torbert.
McNees has been a leader for nine years for the Leo Cowpokes 4-H Club and sits on the Carbon County Horse Council.
"The Leo Cowpokes is the smallest club in Carbon County with only five members, but they are consistently one of the top three clubs that do the most community service, create the most opportunities for their members to share their skills and learn new ones, and their members attend the most county-wide events," said Emily Haver, Carbon County 4-H educator.
She drives from her remote ranch to help with record book judging week every year. McNees coaches and organizes learning experiences for all four animal 4-H species for her club members.
"She has been a consistent and valuable resource for her club's youth," said Haver.
Among those nominated for the award include Brian Voss of Worland from the Northwest region, Ellen Lesher of Campbell County from the Northeast region, Kenny Jensen of Manville from the Central region, Mike and Mai Lee Olsen for Goshen County from the Southeast region and Brigette Benson of Rock Springs from the Southwest region.
Individuals can contact their local 4-H educator to nominate a 4-H leader in their county. Nomination are due in October each year. County office contact information is at www.uwyo.edu/uwe/county/.