College of Agriculture and Natural Resources spring graduates at the University of Wyoming are finding success in the job market despite recent economic downturns.
Morea Shipley started looking for positions early in the spring semester, about the same time COVID-19 started.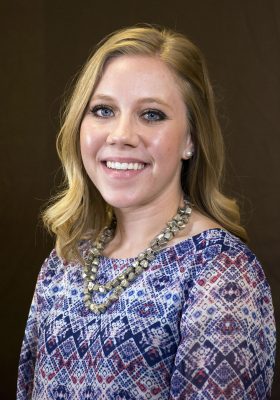 "There were a couple jobs I had applied for but before they had reviewed my application, they said they had suspended hiring until further notice," said Shipley, a Lingle native.
Shipley did find a job, and she credits her time as an intern last summer with Platte Valley Bank in Torrington and College of Agriculture and Natural Resources internship coordinator Sarah Kauer for her new position as an ag lender at the same bank.
Shipley, an agricultural communications graduate, notes she was able to structure her classes to take a more finance-focused approach, which she says will help her in her new career.
"I took an ag commodities class with professor (Christopher) Bastian that helped me understand markets," said Shipley. "Applied equity and investing with Tom Foulke helped me learn a lot of applicable knowledge with investments and financial knowledge."
Regan Dorman, an animal science graduate who accepted a position as a processing assistant at Rocky Mountain Sire Services in Bennett, Colo., east of Denver, also credits her professors and classes for helping her land a full-time position.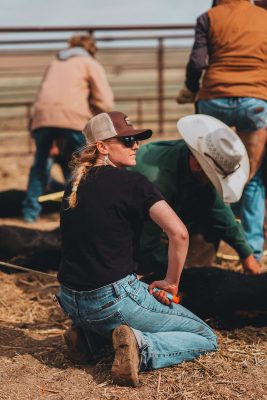 "Reproductive management is where I actually learned how to artificially inseminate cows," said Dorman. "A lot of what I've done here at UW has been applicable to this job."
Dorman, a Colorado native, applied for the position in November and drove there to tour the facilities and express her interest in the position.
"I told them I was really interested in this position and if it was still open come May, I would gladly take it and I'd love to be a part of their team," said Dorman.
Her persistence and interest in the position continued as Dorman checked back with them every month to see how they were doing.
When COVID-19 hit, the company reached out to Dorman.
"They said they had been slammed and wanted to do an interview," said Dorman.
Dorman, who had two other interviews lined up that week, meet with the company via Zoom and was offered the job two hours later.
"I consider myself fairly lucky just because I have worked at the Wyoming State Veterinary Laboratory for three years and applying for lab jobs that are essential has put me in a good market, even during coronavirus," said Dorman.
She said she's thankful for Warrie Means, interim associate dean and associate professor for meat science and food technology, for never losing faith in her during her undergraduate career. Dorman notes if she hadn't been influenced by Means and other animal science professors, she wouldn't have found her passion.
Jaelyn Whaley, an animal science master's graduate, is also thankful for the support she's received from professors like Means, Whit Stewart, animal science assistant professor and UW Extension sheep specialist, and Hannah Hollinger, animal science assistant professor.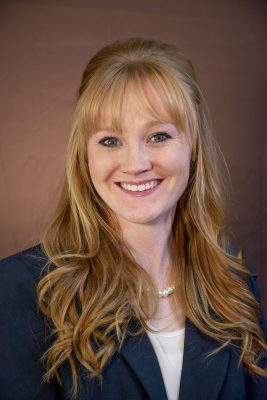 Whaley, from Yampa Colo., will begin her full-time position as an extension sheep field specialist with South Dakota State University in September.
She notes Stewart was the one who directed her to the job opportunity and found it fitting due to her involvement as a coach for the Albany County 4-H wool judging team.
"It helped me learn about the wool side of the sheep industry but coaching also developed my passion for teaching and extension," said Whaley.
Like Whaley, Chad Page, recent animal science Ph.D. graduate, found a job in extension at Utah State University as a sheep specialist and will begin in August.
Page, who grew up in Chandler, Ariz., started looking for jobs before COVID-19 hit the U.S. and had been looking for something that would allow him to help the American sheep industry, like extension.
"When Utah State University advertised a job that would allow me to teach on campus and do extension work in sheep and goats, I had to apply," said Page. "It was a long shot since I was still pretty far out from graduating, but they were kind enough to give me an interview and ultimately invited me to join their team."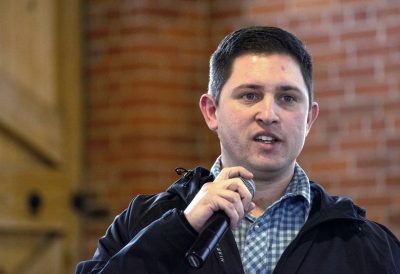 Page credits Stewart, his major adviser, who helped guide his passion for ruminant nutrition and sheep production.
"I have also enjoyed the rest of the faculty in the animal science department. Each one of them has taught me something I will carry with me forever," said Page.
All four recent graduates shared a common sense of gratitude for their time at UW and for finding a job during challenging times.
"We are definitely in some troubling times, but we just have to keep our head up and continue to pursue our dreams," said Whaley.