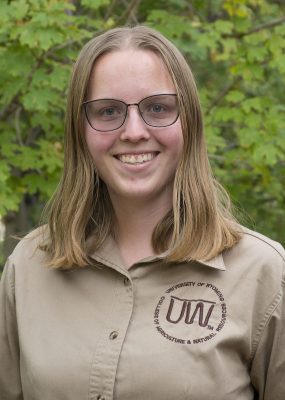 When most people picture Ohio, they probably picture field after field of corn and soybeans. Although this is an accurate depiction of most of Ohio, it is not the Ohio I grew up in. I grew up just outside of Cleveland, the second-largest city in the state at just shy of 400,000 people. Most people wouldn't think of the 55th most populous city in the United States as a place where agricultural practices exist, but the spirit of agriculture is alive and well in the city.
I moved to Ohio in the first grade. As strange as it was to be somewhere new, I felt totally free running through the rows and rows of greenhouses in my newfound friends' backyards. You see, the village of Brooklyn Heights was the "greenhouse center of America" back in the early 1960s and many greenhouses still skirt the city to this day. Combine this with all of the backyard chicken operations and you have my first impression of agriculture. Despite very few of my friends being involved in the greenhouse businesses growing up, it was still a large part of what made Brooklyn Heights feel like home. You could drive up the street a half-mile and buy some fresh tomatoes, then continue up the road for another few miles and wind up in downtown Cleveland. This was so cool to me and inspired me to pay more attention to other agricultural practices growing up.
Although the greenhouses in Brooklyn Heights are impressive, the agricultural practice that surprised me most was basically right in the heart of downtown. Any time we went on a field trip downtown, we would stop in Little Italy for lunch. The food was always so good because it was made fresh from the gardens. There were gardens literally everywhere, in all of the parks and even some on the rooftops or in the window boxes. It truly made the city not only taste better but look more inviting and clean.
Upon moving to Wyoming for school in 2017, I discovered that, although the operations are on much larger scales here, the same attitude remains. Agriculture is not about the size of your operation, it is about the way of life and passion for bringing consumers safe and quality products. Agriculturalists greet every day with their nose to the grindstone and greet every neighbor with a smile and a handshake. We all have a bit of that cowboy spirit and determination, no matter if your farm is a hundred acres or a few square feet.