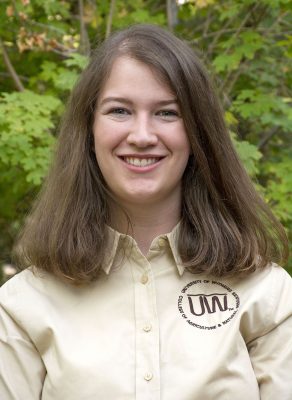 Hi, everyone! My name is Delaney Oehrke, and I am a senior at the University of Wyoming. I grew up just north of Kansas City, Missouri, and I remember being so nervous and scared to come to the University of Wyoming because it was so far from home and everything that was familiar to me.
But coming to the University of Wyoming is easily the best decision I have ever made. The experiences I have had at the university are better than I could have ever imagined. Yes, there were some very hard moments, but I wouldn't change them for the world because they helped to form me into the person I am today. Even with the classes, stress, and nerves, I have had some of the most amazing experiences of my life from meeting my fiancé to making lifelong friends and everything in between. I have grown more in the last three years than I have in my entire life, and it's because I didn't allow fear to control me. The University of Wyoming and everyone who either attends or works here have helped to make me into the person today, and I can't say thank you enough.
My advice, if you either just started your freshman year or are looking at attending UWYO, is please don't let fear control you. Do things that scare you and make you uncomfortable because that is when you grow into the person you are meant to be. Had I allowed my fear and nerves to control my decisions, I wouldn't have the life I do today, and nothing is scarier than that. So please go to the game, talk to the person you like, or move across the country. Do what scares you because it might just be the best decision of your life.
Life begins at the end of your comfort zone.