Associate Professor Benjamin Rashford in the Department of Agricultural and Applied Economics was named Supervisor of the Year and accountant Tracy Bennett in the Department of Family and Consumer Sciences received an Unsung Hero Award during the annual Staff Recognition Day last week.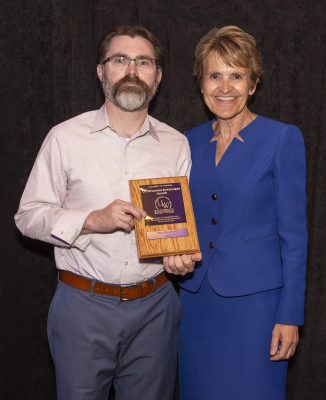 Rashford joined the University of Wyoming in 2006 as an assistant professor and was named associate professor in 2012. He is head of the department. Bennett joined the Department of Family and Consumer Sciences in 1999.
College of Agriculture and Natural Resources personnel also received years of service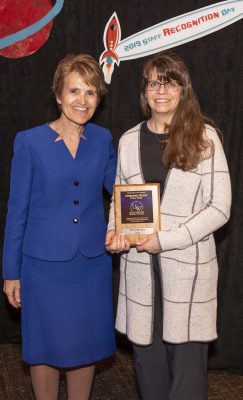 awards.
5 years –  Sandra Biller, Kerry Casper, Samantha Fulton Tracy Navarro, Andrea
Pierson, Camby Reynolds, Kassandra Thomas
10 Years – Kelcey Christensen, Kelli DeCora, Cherie Kelley, Tammy Ware
20 Years – Janet Marsh
30 Years – Jo Marie Paintin, Tana Stith
35 years – Manuel Gallegos
Ira Werger, a UW Police Department crime prevention officer, was named UW's outstanding employee of the year. Werger has been with the department for three years. In addition to being a patrol officer, Werger analyzes safety plans for buildings, coordinates with recognized student organizations and observes crime trends to adjust security.
More than 200 employees were honored during the recognition program. The annual event is sponsored by the UW Staff Senate, with support from the UW Office of the President.