An online, self-directed study version of the Wyoming pesticide applicator core manual is now available for private and commercial applicators.
This core manual review course provides general information about licensures in Wyoming, study materials and practice quizzes on the 11 chapters of the pesticide applicator core manual and topics related to the state and federal laws governing pesticide application.
There are three main uses for this course, said Jeff Edwards, University of Wyoming Extension pesticide applicator training coordinator and horticulture specialist.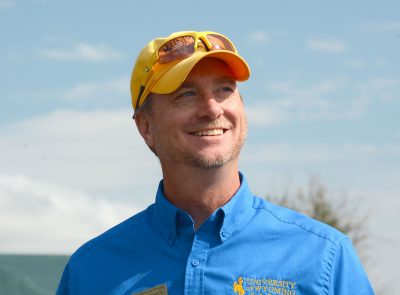 Commercial applicators can complete this online course once every three years and receive 12 continuing education units (CEUs) applicable toward maintaining their license. Commercial applicators will receive a certificate of completion that can be submitted to the Wyoming Department of Agriculture for documentation of their CEUs.  Registration for the commercial version is $30 and is at bit.ly/Commercial_Applicators_Training.
Private applicators choosing to test to receive their license can use this course free of charge as study preparation prior to taking the examination. The free version for private applicators is at bit.ly/Private_Applicators_Training. Exams are administered via appointment at each county extension office.
Community college and high school FFA instructors will also have access to the free version of this course to use as a teaching tool in their classrooms, said Edwards.
This course is not a substitution for reading the core manual when taking exams, he said, but is intended to be a study aid.
Contact Edwards or Lori Schafer at 307-837-2956 for more information.