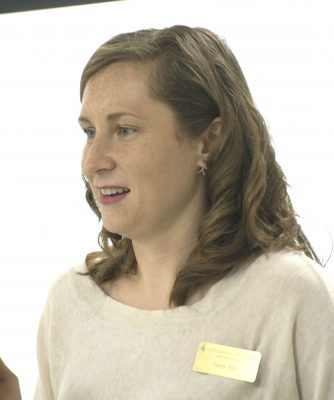 Participants are being sought in Fremont County for a new volunteer-based program to receive training through University of Wyoming Extension on how to be an advocate for health and wellness.
Volunteers will gain new skills and knowledge through in-person and online trainings, said Laura Balis, University of Wyoming Extension nutrition and food safety educator.
Volunteers will learn how to assess community needs, market and teach workshops and programs, staff health fair booths and participate in community health coalitions.
"I'm excited to bring a new volunteer opportunity to Fremont County," said Balis, "Master Volunteers who complete this training can help improve the health of our communities."
The in-person trainings are 5:30-7:30 p.m. Tuesdays from Feb. 5 until March 19 at the Lander or Riverton extension offices. The online portion will take two hours each week.
The course costs $10 per person. Register at bit.ly/WCCvolunteer. For more information, contact Balis at 307-332-2363 or lbalis@uwyo.edu.