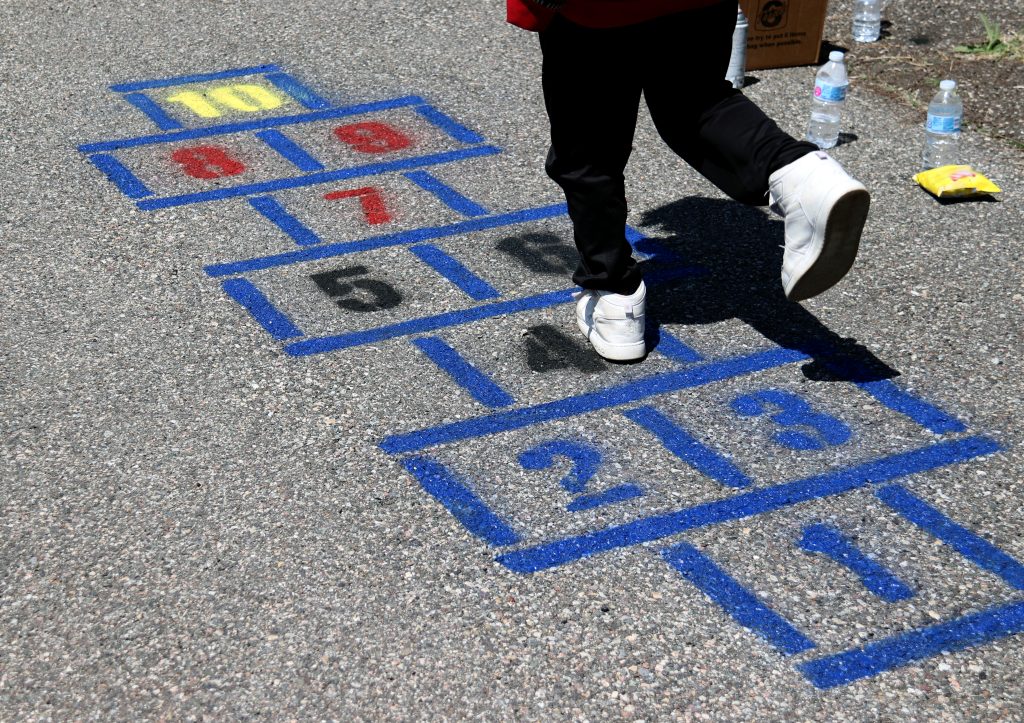 Eat healthier, feel better—and spend less? It may sound too good to be true, but the University of Wyoming Extension's Cent$ible Nutrition Program (CNP) has perfected the art.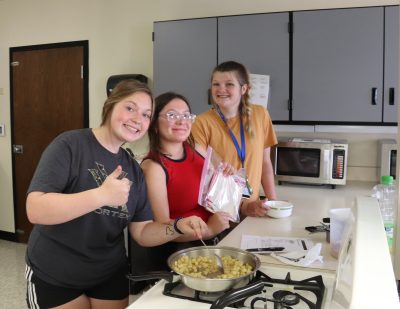 CNP offers free classes and online resources focused on nutrition, physical activity, and how to eat healthier on a budget. Programming is free for those who income qualify.
The program embraces local partnerships to help create healthier communities for everyone, says CNP Manager Kali McCrackin Goodenough. CNP currently works with more than 330 partners across the state, including public schools, food pantries, childcare centers, and other community organizations.
Funded by the USDA's Supplemental Assistance Program-Education (SNAP-Ed) and the Expanded Food and Nutrition Education Program (EFNEP), CNP programming is available in all of Wyoming's 23 counties and on the Wind River Indian Reservation.
Positives from the pandemic
When the COVID-19 pandemic hit, many direct education programs—whether interactive programs in school classrooms or in-person classes for adults working full time—floundered as they tried to adapt to a jarring and constantly changing situation.
CNP was not one of them.
Not only did CNP educators quickly and effectively pivot to offering online programming rather than in-person classes, but they also expanded existing partnerships and formed new ones.
That included an exciting new partnership with Wyoming Hunger Initiative, myriad connections with emergency food services, and expansion of an existing partnership with Food Bank of Wyoming, says CNP Director Mindy Meuli.
"We had partnerships before, but I think that the pandemic response and collaborations really spring-boarded us," she comments.
McCrackin Goodenough agrees. "The nature of that situation made the partnerships even more vital and I think that has carried on today. With these super strong partnerships, we're able to tackle bigger issues together and build coalitions of partnerships that can make a difference."
Getting an early start
CNP offers programming for people of all ages, including pre-K students who frequent the jungle gyms and picnic tables of early childhood education centers across the state.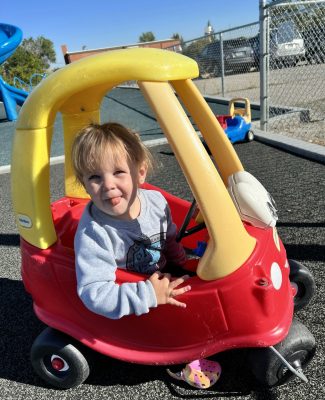 In partnership with these organizations, CNP introduces age-appropriate curriculum with the aid of food models—and tasty snacks.
"We provide a snack and everybody is excited about that! It gives us an opportunity for these kiddos who don't necessarily get vegetables at home to try those things with us," says Cristina Terry, a CNP educator serving Natrona County.
Children at childcare centers like Giggles and Wiggles and Excel Academy look forward to her visits. Stories are often the best way to reach children of this age group, she explains. "Kids love stories, they love being read to, so that's usually how we start off."
Terry and her fellow educators also offer programming for teachers, cooks, and parents to promote healthier choices at school and at home.
Educator Jess Dooley creates videos for Basic Beginnings, a local childhood care center in Albany County, to share CNP curricula with students' caregivers. Those who watch the videos can receive a $5 gift card from Ridley's to help with grocery expenses, thanks to a partnership between the retailer and childcare center.
Thanks to a fruitful partnership with the Wyoming Department of Health and the Wyoming Department of Education, CNP also supports childcare centers by funding purchases that encourage physical activity and healthy eating.
Launched in summer 2022, this mini-grant program has enabled more than 15 childcare centers to purchase new playground and cooking equipment as well as create dining arrangements that encourage students to take greater ownership over their eating habits.
Serving schools
CNP works with schools—elementary, middle, and high school—where 50 percent or more students receive free or reduced-cost lunches. "That means we're working at schools where a majority of the families have very tight budgets and may be facing food insecurity," McCrackin Goodenough explains.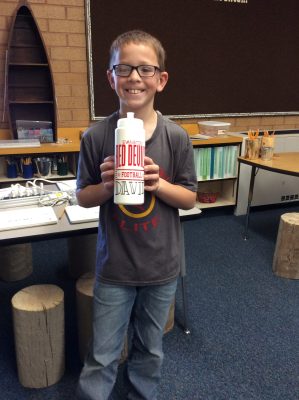 In schools, community interventions may include helping classrooms set policies around healthy choices, such as not using food as a reward and not using physical activity as a punishment. Policy changes may also include adjusting the placement of healthy options in the lunchroom, encouraging students to use water bottles, and purchasing healthier items for holiday and birthday celebrations.
In addition to facilitating policy-level interventions, CNP also offers nutrition and physical activity curricula tailored to students of different age groups.
In fall 2022, Jess Dooley piloted a new program offering cooking and nutrition classes to students at Laramie Middle School. "What was unique about this project was that Laramie Interfaith, our local food pantry, provided the funds to give each student the ingredients for the recipes we made in class so they could then make those meals at home," she explains.
Initial feedback from students was positive and Dooley hopes to continue the program next fall.
Partnerships like this provide meaningful impacts to youth and also allow CNP to reach caregivers who are responsible for food supply lines in their households, she says. 
Mary Evans, an educator serving Converse, Goshen, and Platte Counties is tackling similar issues from another angle. In collaboration with the Platte County School District, Platte County Ministerial Association, and Food Bank of Wyoming, she coordinates a weekend backpack program for families facing food insecurity.
"The backpacks are not only for the students but for the entire family," she explains. "One of my biggest concerns is that the whole family needs food."
Evans orders food, including fresh produce, through Food Bank of Wyoming and backpacks are distributed on a weekly basis through the school district. Each weekend backpack contains two entrees, two breakfasts, and two snacks.
She does her best to tailor a backpack's contents and weight to a child's age and size, ensuring that there is enough nutritious food for the entire family but the bag is not too heavy for the child to carry home.
Evans is currently working with Food Bank of Wyoming to establish standards for backpack contents based on nutrition guidelines, family size, and how much an individual student can reasonably transport home.
While the program's volunteer base took a hit during the COVID-19 pandemic, Evans persisted. "The need to eat didn't stop because of the pandemic," she notes.
Pantry partners
CNP staff members recognize that food pantries are an important food source for many of the families they serve. Making the healthy choice the easy choice means helping ensure both pantries and patrons have access to items like fresh produce.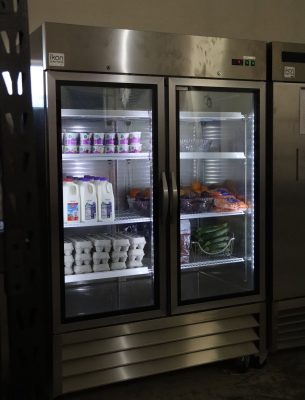 "In the past, food pantries have always had shelf-stable food—like canned food, boxed food, things that would last a long time—and there was a focus on just 'Do we have food to give?'" explains McCrackin Goodenough. "Now, many of our partners are focusing on not only, 'Do we have food to give?' but also, 'Do we have healthy options to offer?'"
That's where the CNP team comes in. They work with food pantries across the state to assess what options are currently available to patrons and what adjustments could be made to promote healthier eating habits.
In some cases, that might involve reorganizing shelves to make healthy items more easily accessible; in other situations, it might mean applying for grants to fund new equipment like refrigerators, allowing a pantry to safely store perishables like milk, cheese, and produce. "It's always a very partner-focused, patron-focused approach," says McCrackin Goodenough.
In Lincoln County, for example, a CNP educator secured a grant from Farm Credit Services of America to purchase glass-fronted refrigerators for the Thayne Community Food Bank and the Afton Food Pantry, allowing both sites to offer fresh produce, dairy, and eggs.
Connecting with families
Recruiting participants is a key component of successful community interventions, notes CNP Director Mindy Meuli. To this end, CNP facilitates referrals through the Wyoming Department of Family Services (DFS).
Beth Barker, a CNP educator serving North Lincoln and Uinta Counties, is a leader in the DFS referral system. In addition to providing education online and in schools, Barker introduces DFS benefits specialists to how CNP programming serves families facing food insecurity. These specialists can then recommend the program to their clients, who are often excited to learn about and participate in classes, Barker explains.
In 2022, 50 percent of her referrals from the Department of Family Services and Medicaid attended CNP classes. "These relationships help me to reach more people, therefore impacting more lives," she notes.
Become a partner
With hundreds of partners across the state, CNP excels at making connections and leveraging those connections to create positive change.
"Our program is really good at is playing the connector role. We're good at identifying needs in our communities and then finding the partners to work on those needs," says McCrackin Goodenough. "If you have an idea for how your organization can be part of the work that we do, reach out and we can brainstorm."
For those interested in learning more about CNP or exploring partnership opportunities, visit uwyocnp.org or contact your local UW Extension office.