The University of Wyoming Extension welcomes Amy Smith as the agriculture and natural resources educator for Goshen County.
Smith worked in higher education for 14 years prior to joining UW Extension last month. She most recently served as the agriculture and academic services coordinator at Eastern Wyoming College in Torrington.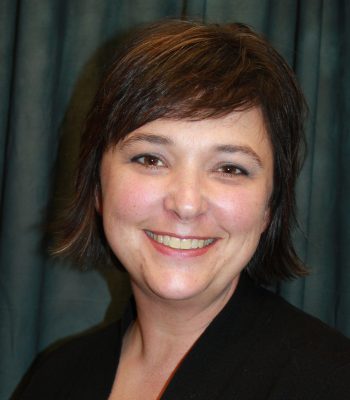 At EWC, Smith worked closely with colleagues at UW and looks forward to expanding partnerships between the two institutions and other community organizations.
"We are excited to have Amy join UW Extension," says Bridger Feuz, interim associate director for UW Extension. "Her experience working at Eastern Wyoming College and her knowledge of the county make her a great asset to Extension."
Smith and her family own and operate a cattle ranch in southeastern Goshen County. She attended both UW and EWC, completing a bachelor's degree in agroecology and later earning a master's degree in agronomy from the University of Nebraska – Lincoln.
As the agriculture and academic services coordinator at EWC, she developed curriculum on plants, soil, insects, crops, and pesticides. She also worked with UW Extension to create the first community college course allowing students to obtain their Wyoming commercial pesticide applicator license.
"Some of my personal interests and things I particularly love to teach and learn about are native insects and plants," Smith shares. "In this role, I am so excited to engage with learners ranging from the youngest of 4-H members to the most seasoned expert producers and professionals in the area."
Smith served on the EWC Agriculture Advisory Board for eight years and says she values the relationships she has cultivated with the local agricultural community through that role. She is eager to continue engaging with Wyomingites in Goshen County and beyond as an extension educator.
"I love researching and learning and look forward to helping residents answer questions and solve challenges," she says.
Smith can be contacted at asmit207@uwyo.edu or (307) 532-2436.