The University of Wyoming Extension team in Fremont County welcomes 4-H educator Jennifer Matosky, who transferred from Sublette County last month.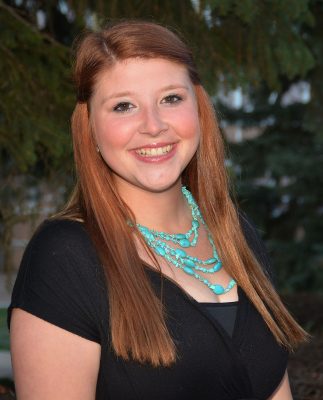 She is now based in UW Extension's Riverton office.
Matosky brings vision, volunteer management skills, and administrative experience to Fremont County, says Amanda Marney, senior associate director of UW Extension.
"Jen loves her career as a 4-H Youth Development Educator, and it shows," Marney comments. "She has passion for positive youth development, which results in great experiences for youth and volunteers."
A Pennsylvania native, Matosky earned an undergraduate degree in agricultural business with a minor in animal science from UW. She has worked with UW Extension for more than two years.
"What I enjoy most about being a 4-H Educator is being able to have an impact on the growth and development of 4-H youth," she says. "I love watching them grow throughout the years and be able to provide countless opportunities for them to explore various projects and gain lifelong skills."
In addition to engaging with 4-H members in Riverton and Lander, Matosky hopes to rekindle the 4-H club in Dubois. "Fremont is a big county and it would be great to see the 4-H program reach across all of it," she comments.
To learn more about 4-H programming in Fremont County, call (307) 857-3654 or email Matosky at jmatosky@uwyo.edu.