I have lived in southern California most of my life, but I felt it was time to venture out while continuing my education. I had been accepted into many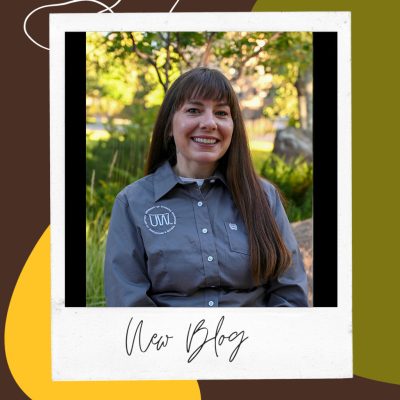 schools nearby and a few out of state. After weighing all my options, I chose University of Wyoming. When moving to Laramie, which is literally a thousand miles away from home, I did not know what to expect, but I knew it wasn't going to be like home. Home was comfortable and had all my favorite things. My best friends and I would barbecue every Tuesday evening, and all the girls would get together for brunch once a month to celebrate our more than 15 years of friendship. My coworkers and I would meet downtown to cycle through our usual places to get burritos, pizza, and of course some burgers. Twice a week I would meet up with friends to climb or go for a hike in our local mountains. The baristas at my local coffee shop knew me by name. How was Laramie ever going to compare?
Although moving to Wyoming during the pandemic was not the easiest transition, it has been an amazing 10 months. From day one, everyone has been so nice. My neighbors introduced themselves right away, and even brought treats for my pups when they do not have a dog of their own. The first person I really spent time with was the graduate student I was hired to assist. She has quickly become a great friend. Her and I do all the things I did back home. We've brunched, climbed, fished, and camped together. I have also met some great guys and gals in The Ag Ambassadors, through Student Success Services, and in the Environment and Natural Resources Club. Although I missed my life-long friends back home, I was making new life-long friends here.
Friends aren't the only thing I have found. Laramie's food options have surprised me. In the first few months of moving here, the strict social distancing and online classes allowed me to explore the city and surrounding areas. I found the best cupcakes I've ever had, and I share them with the groomer who helps make my fur babies smell nice. There is not a bad burger in this town, and you can get phenomenal pizza from like 8 different places. There are a couple types of food the Laramie does lack but having Cheyenne and Fort Collins just an hour away, makes it like a little get away from the school and work life.
Laramie may be different from what I was used to in Southern California, but I have found food and friends here that makes it feel like home. These 10 months have also given me a new perspective of life. I get to discover new things all the time about the city and myself. I have a little over a year until I finish my bachelor's degree which feels like it's not enough time to really get to know everything about this new town. There are still so many trails to hike, burgers to scarf, and friends to make. I am not only thankful for the opportunity to attend the University of Wyoming, but also thankful I made the decision to come here.