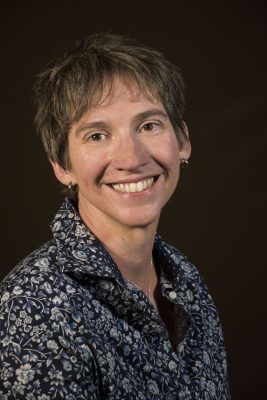 The estimated economic impacts on Wyoming Colorado River Basin agricultural operations, households and communities if a demand management (DM) program was implemented are reported in a new bulletin from the University of Wyoming Extension.
Economic Assessment of a Water Demand Management Program in the Wyoming Colorado River Basin, B-1373.1, looks at estimated regional economic impacts if consumptive use is reduced only in the agricultural sector, said Kristiana Hansen, water resource economics specialist and one of the authors.
"Under a DM program, water users in the Wyoming portion of the Colorado River Basin would be compensated for voluntarily and temporarily reducing consumptive use of water. Colorado, New Mexico and Utah are also considering a DM program" she said. "The saved water would be used to help these states meet their obligations under the Colorado River Compact of 1922."
Possible regional impacts are explored.
"For example, if a producer receives compensation for irrigating fewer acres in a DM program, they might buy a new truck and/or hire less help for harvest," said Hansen, an associate professor in the Department of Agricultural and Applied Economics in the College of Agriculture and Natural Resources.  "These impacts are measured in terms of changes in jobs and income that would occur, directly or indirectly, as a result of implementing a DM program."
The findings reported in B-1373.1 are summarized in a second bulletin, B-1373.2, What Would the Regional Economic Impacts of a Demand Management Program be if the Consumptive Use Savings Came from Agriculture?
Both bulletins are available for viewing and downloading in pdf, HTML and ePub formats. B-1373.1 is at bit.ly/wyo-water-demand-program. B-1373.2 is at bit.ly/wyo-regional-water-demand.