A University of Wyoming College of Agriculture and Natural Resources professor will be speaking at the virtual Alfalfa U seminar series presented by the High Plains Journal, Alforex Seed and John Deere.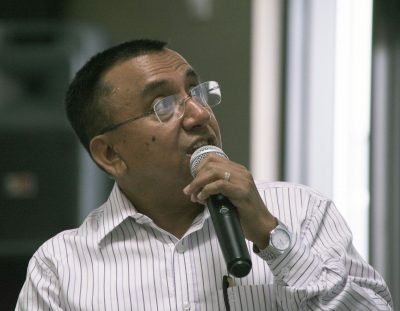 Anowar Islam, extension forage specialist in the Department of Plant Sciences, will present "The Potassium Needs of Alfalfa, Part 2" Feb. 16.
The virtual seminar is being offered free on Feb. 16, Feb. 18, March 4 and March 11 from 8 a.m. to 12:30 p.m.
Other speakers and topics Feb. 16 include:
Marisol Berti, North Dakota State University, "Why is Potassium so Important in Alfalfa? Part 1"
Joe Brumer, Colorado State University, "Strategies for Growing Alfalfa with Less Water"
Stephen Koontz, Colorado State University, feed market outlook for 2021 and what alfalfa growers should keep in mind for the new year.
Alfalfa U provides farmers practical knowledge they can use on their own alfalfa farms to boost productivity, profitability and efficiency, according to the High Plains Journal.
A full schedule for all four sessions will be posted at www.hpj.com/alfalfau. Register for free at the same site to receive an email with login information and email reminders before each day's program.