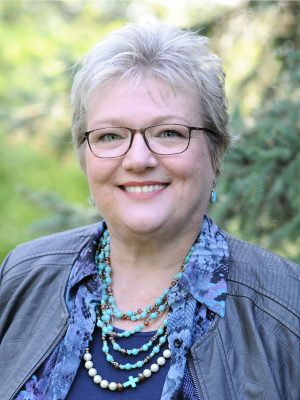 Contributing decades of improvement to the quality of life within her community and across the state has earned this University of Wyoming Extension community development educator the Friend of Community Development award.
Mary Martin, based in Teton County, was first known in extension in 1975 as the county home economist, then a county extension agent and now by her current title as area community development educator.
The Wyoming Association of Community Development Education Professionals presented the award.
"Over the years, our recipient has consistently identified areas where the quality of life could be improved in their community and then worked to pull people together to address those areas," said Juliet Daniels, community development educator based in southeast Wyoming. "Through her work, funding was acquired and volunteers recruited to work on addressing a wide range of projects and issues."
Martin has created events to support tourism, programs for seniors, efforts to increase affordable housing, services for marginalized members of the community, increase access to health care, improved financial wellbeing and supports youths in 4-H.
"As a result of Mary's efforts, the people of her community have been actively involved in the decision-making of the community and have been able to institute policies, procedures, and projects for everyone's benefit," said Daniels.
She helped launch Quilting in the Tetons, an event that has been an economic driver for Teton County and is in charge of Leadership Jackson Hole, a program used to help inform and engage community members, said Daniels.
Martin has contributed to many financial literacy programs including Planning Ahead, Difficult Decisions bulletins, Master Money Manager Coach training program and many Facebook Live videos to provide money management advice.
"One thing is for sure, you know that Mary Martin will be working hard to support her community and engaging in efforts that will grow and contribute to the community, and the state,  for years to come," said Daniels.