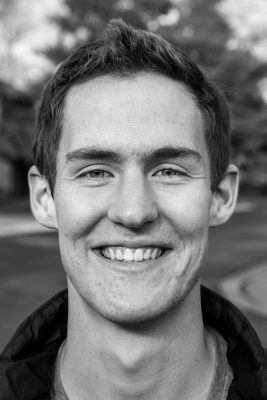 A regional economics and community development specialist will begin with the University of Wyoming's College of Agriculture and Natural Resources.
Anders Van Sandt will join the Department of Agricultural and Applied Economics as an assistant professor in regional economics with a focus on community economic development. He also will be a UW Extension specialist.
Van Sandt received his Ph.D. in agricultural and natural resource economics from Colorado State University in 2018 and is a postdoctoral extension associate in the Department of Agricultural Economics at Texas A&M University.
Van Sandt's recent research has centered around rural economic development. He said he will focus on supporting a diverse group of industries and peoples across Wyoming's rural and urban communities.
"Given Wyoming's geographically diverse population and blend of old and new industries, some essential regional economic development initiatives that I may explore include improving healthcare, internet and financial access, as well as the resiliency and growth of local economies," he said.
Van Sandt said rural-urban linkages will be key to improving the stability and resiliency of Wyoming's most rural economies.
"These linkages include agricultural- and ecosystem-based tourism, telecommunication systems and access to financial capital for entrepreneurs and small businesses," said Van Sandt.
Van Sandt fills a position vacated by UW Extension community development specialist David "Tex" Taylor, who retired in 2019.