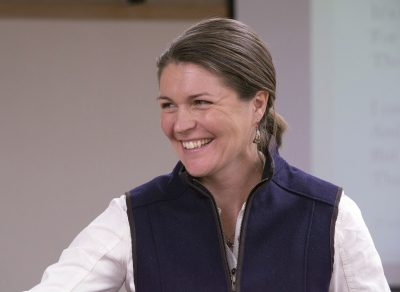 Interest in local sourcing for meat has increased during the COVID-19 pandemic, and a University of Wyoming Extension specialist reminds consumers that local ranchers have long been able to sell quarters and halves of animals to customers.
Buying local meat can be confusing since the rules about what can be sold vary, said Cole Ehmke, UW Extension rural entrepreneurship specialist.
"Custom processing is typically how halves and quarters are processed," he said.
Animals purchased for an individual's own use do not have to be slaughtered at a USDA slaughter and processing facility, explained Ehmke.
""After buying a portion of a live animal, the producer usually contacts the custom processor on your behalf and arranges for delivery," said Ehmke. "The butcher will cut your animal any way you prefer, including further processing such as for sausage or smoking; however, the meat cannot be sold."
Producers can sell directly to consumers any meat that is processed in a state or federally inspected facility.
Local food networks are developing to help local buyers find local sources. Caitlin Youngquist in the UW Extension office in Worland in the Big Horn Basin has assembled a list of local suppliers and information for people new to buying meat this way.
Sourcing local products, like meat, could support economic development in small towns, said Youngquist.
"We're seeing tremendous interest in local sourcing now," said Youngquist. "We wanted to help people find what they need and support producers who are trying to develop these markets."
Youngquist said she hopes people will continue to buy local products long after the pandemic ends.
"When people consume a local product, it supports economic development, especially in a place like Wyoming where we could easily be at the end of a very long supply chain," she said.