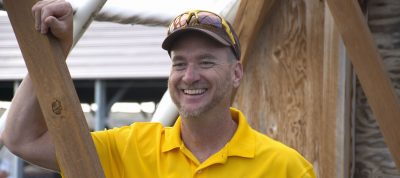 Study manuals for commercial pesticide applicator licenses are now available in 80 public libraries and community college libraries across the state.
The study materials can help licensees prepare for examinations proctored by University of Wyoming Extension county personnel.
Commercial applicators must pass an examination testing their general knowledge of pesticide use, safety and regulation and a minimum of one category exam specific to the type of applications the licensee will make, said Jeff Edwards, UW Extension pesticide training coordinator.  There are 32 categories in Wyoming.
Edwards noted the cooperation of Wyoming state librarian Jamie Markus and his staff to make the manuals available to the public.
More information about pesticide applicator licensing is at
https://uwyoextension.org/psep or by calling 307-837-2956. The new commercial applicator education program and commercial applicator recertification is Jan. 21-23, 2020, in Casper at the Best Western Ramkota Inn. Pre-registration is available online at https://uwyoextension.org/psep.