Meetings in four towns next week will introduce and take public comment from residents of the Green and Little Snake River Basins and the city of Cheyenne on issues concerning the development of a water demand management program to address variable hydrologic conditions affecting the basins and if so, what that program should look like.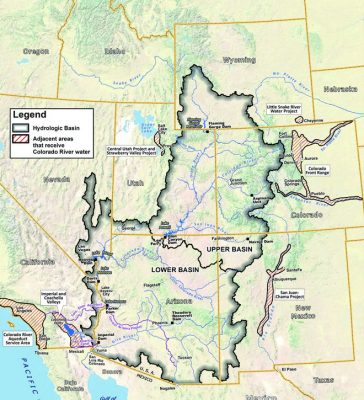 The University of Wyoming Extension is assisting the Wyoming State Engineer's office (SEO) in hosting the meetings. All meetings are 6-8 p.m. They are:
Monday, Nov. 4 – Pinedale, Rendezvous Pointe Senior Center
Tuesday, Nov. 5 – Green River, Sweetwater County Library
Wednesday, Nov. 6 – Baggs, Little Snake River Conservation District Office, and
Thursday, Nov. 7, Cheyenne – Cheyenne Botanic Gardens, South Gathering Room.
The project website is at bit.ly/wyodemandmanagement. Extension team members are water resources specialist Ginger Paige, water resources economics specialist Kristi Hansen, and Anne MacKinnon, specializing in water law policy and history with the Helga Otto Haub School of Environment and Natural Resources.
There will be additional community meetings in 2020.
"I think it's important the public know we will share a lot of information with them at these meetings and that they will be able to think about the issues and share their thoughts and ideas over the next eight to nine months or so," said Paige.
Water users of the basins, including Cheyenne (which uses Colorado River water through a trans-basin diversion), must consider whether they want to see the state work to implement a demand management program, and if they do, what that program should be, said Steve Wolff with the SEO.
The Colorado River Basin has experienced persistently dry conditions since the turn of the 21st century, he said. A demand management program would support the voluntary, compensated and temporary reduction of consumption in the Upper Basin or augment supplies with imported water if needed during drought.
Any actions would assure compliance with the 1922 Colorado River Compact without impairing existing water rights. Any demand management program would be a state-based effort implemented under state law, said Wolff.
The demand management program is one element of the drought contingency plans approved this past spring by the seven Colorado River Basin states and Department of Interior.
No demand management program can be created and implemented unless the four upper division states (Wyoming, Colorado, New Mexico and Utah) and the Upper Colorado River Commission agree and determine it feasible and consistent with the drought contingency plans, said Wolff.
A demand management program must be approved independently by each state's commissioner to the Upper Colorado River Commission and then by the commission as a whole.