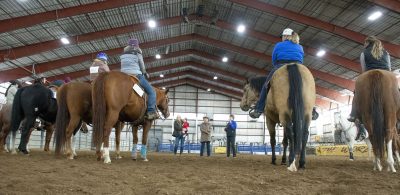 More than 30 riders and auditors participated in the Ranching Riding Clinic at the Hansen Arena Saturday, according to Ingwerson-Niemann, UW Extension equine specialist.
Margo Ball, of Ball's Quarter Horses and Stallion Station near Wellington, Colo., was the clinician. Ball has won and coached clients to multiple world championship titles, carries multiple judging cards across multiple breed associations, and has judged 21 world championship shows.
"We were very fortunate to have Margo there," said Ingwerson-Niemann. "She has a wealth of knowledge to offer with her strong family background for years in the horse industry. She is very, very busy with her family training facility and all of her judging."
Ingwerson-Niemann said Ball's positive approach and teaching skills (from beginners to advanced) set her apart.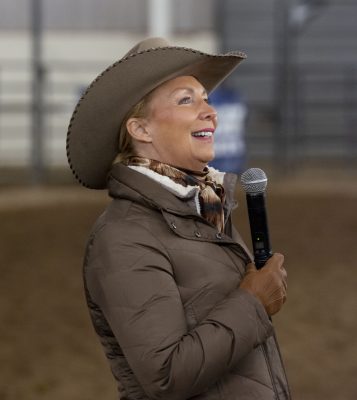 "I am so happy she took time to come to help us," said Ingwerson-Niemann. "I have met her in the horse industry here, and she has been a true blessing, allowing me to bring students to her place and is a wonderful teacher to them. She is a fabulous mentor for many of the young women looking to be a part of the horse industry. "
The Wyoming Quarter Horse Association helped sponsor the clinic and Jo Jones, a director, assisted. Jones is the owner of Down to Earth Dry Cleaning in Laramie. The business sponsored the lunch.
Ingwerson-Niemann said attendees have shared rave reviews and have already asked when the next clinic will be.