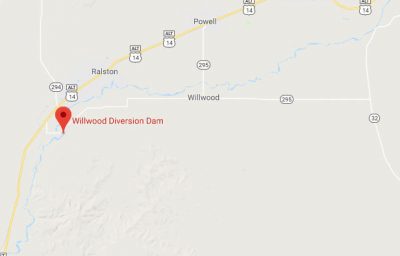 The Willwood Working Group No. 3 will provide an update on the Shoshone River Watershed plan during a public seminar 5:30-8 p.m. Thursday, Sept. 26, in the Grizzly Room at the Park County Library in Cody.
The group has been working for the last two years to understand the origin of the sediment collecting behind Willwood Dam.
"This is a great opportunity for the public to see the efforts of this work group and see proposed monitoring efforts to better understand the sediment load in the Shoshone River," said Jeremiah Vardiman, University of Wyoming Extension agriculture and horticulture educator in Park County.
This event will highlight the completed Shoshone River Watershed Plan, the overview story map and feature monitoring plans and efforts.
For more information, contact Ann Trosper at the Powell Clark's Fork Conservation District at 307-754-9301.